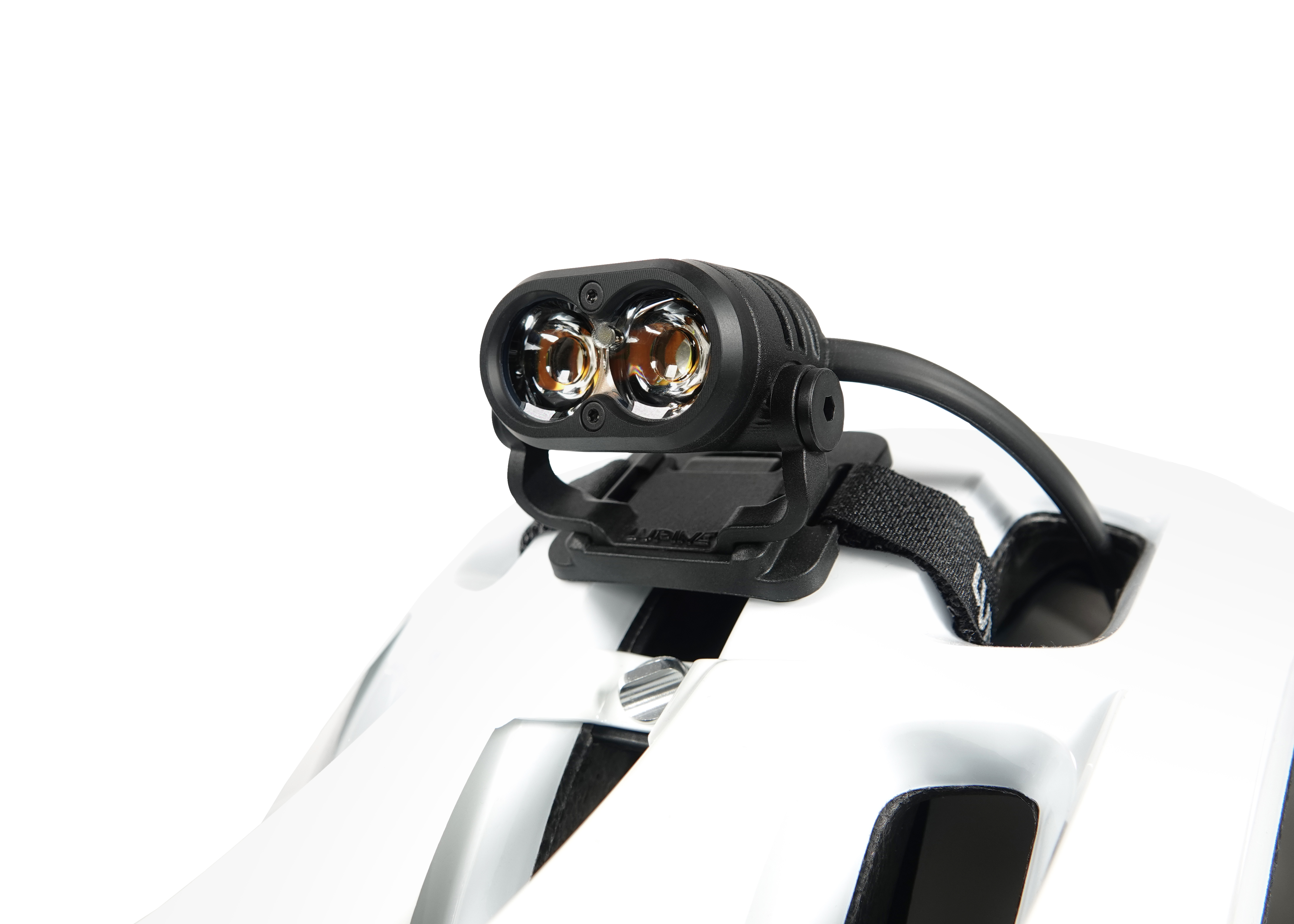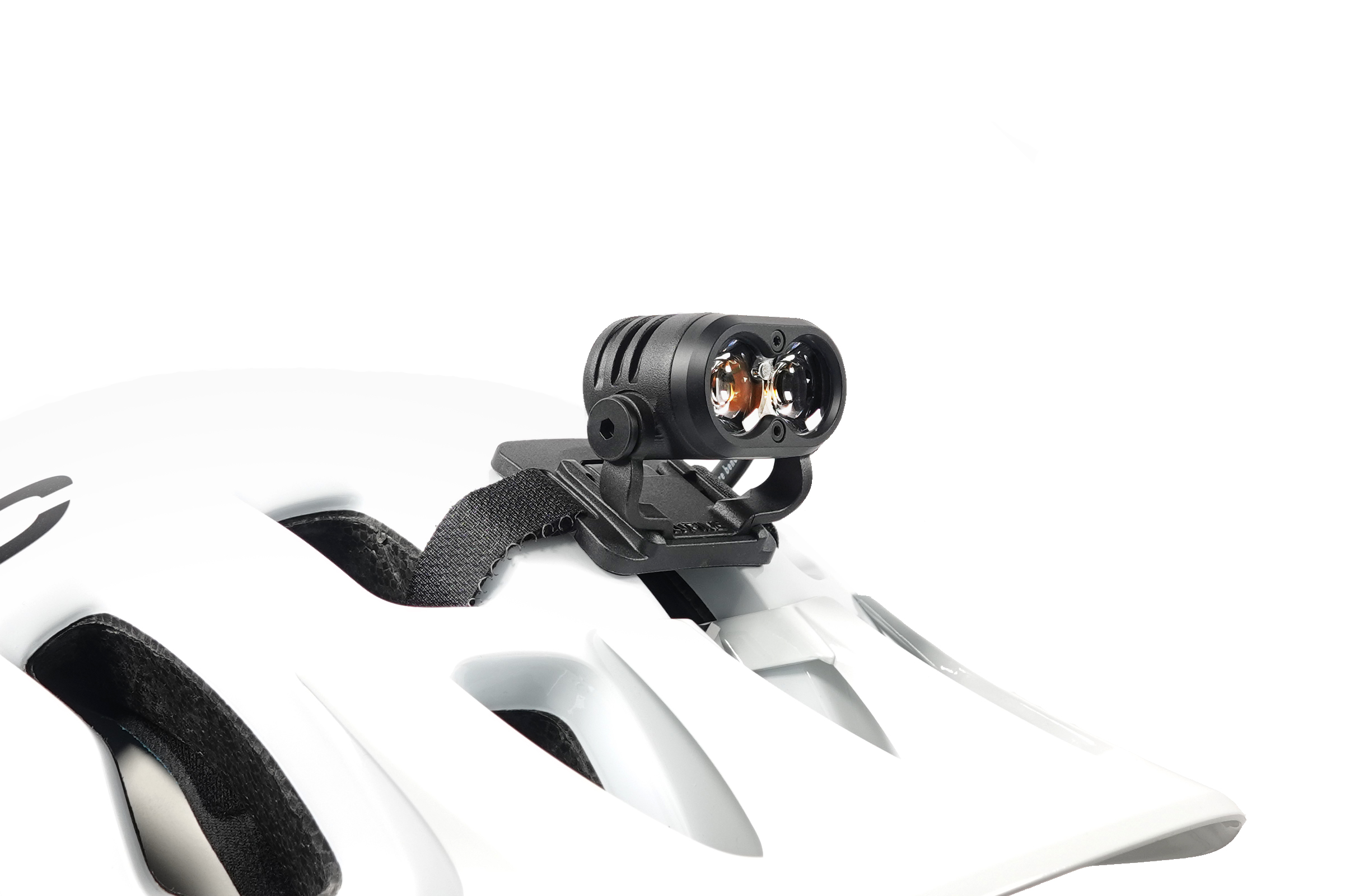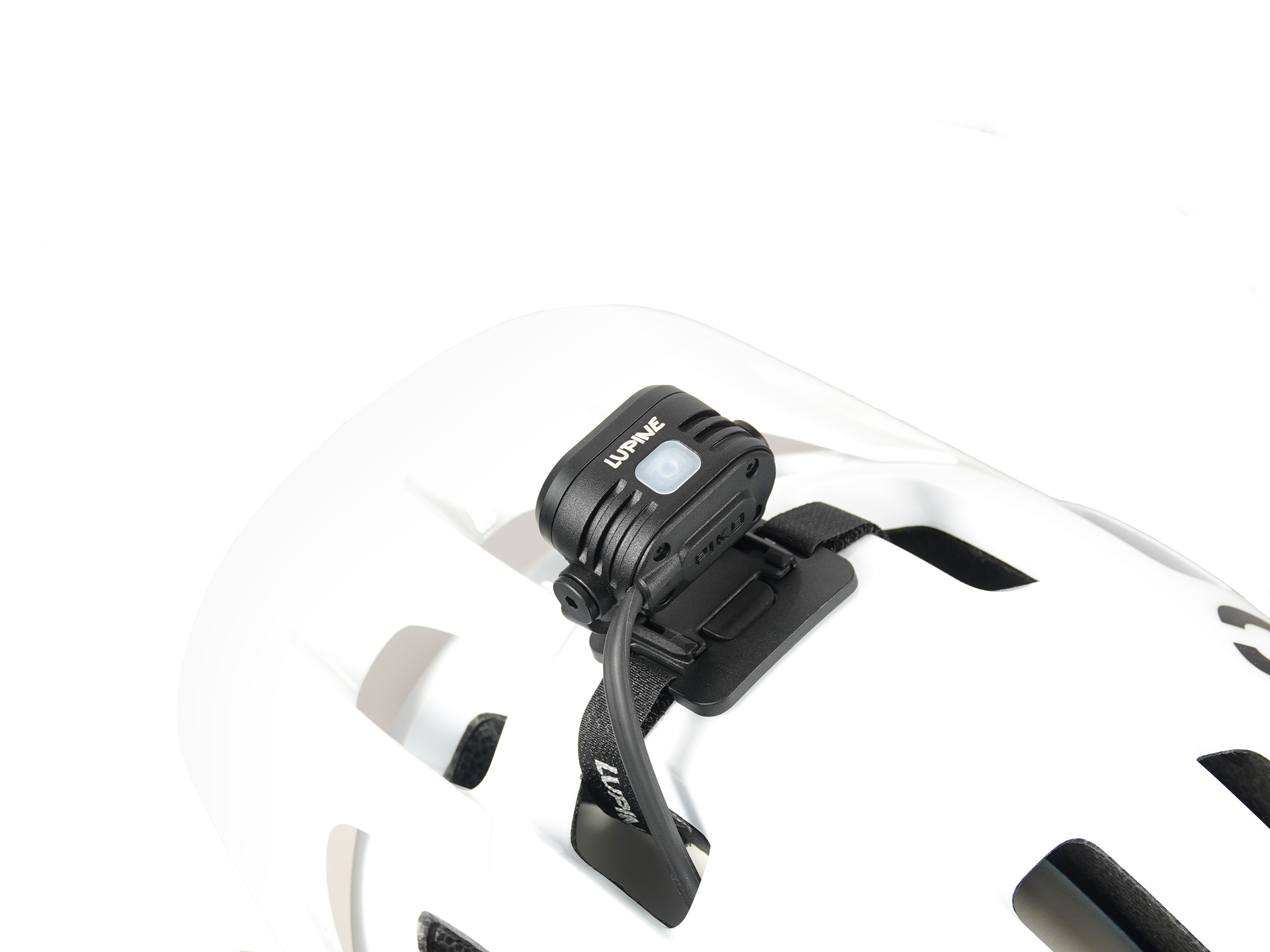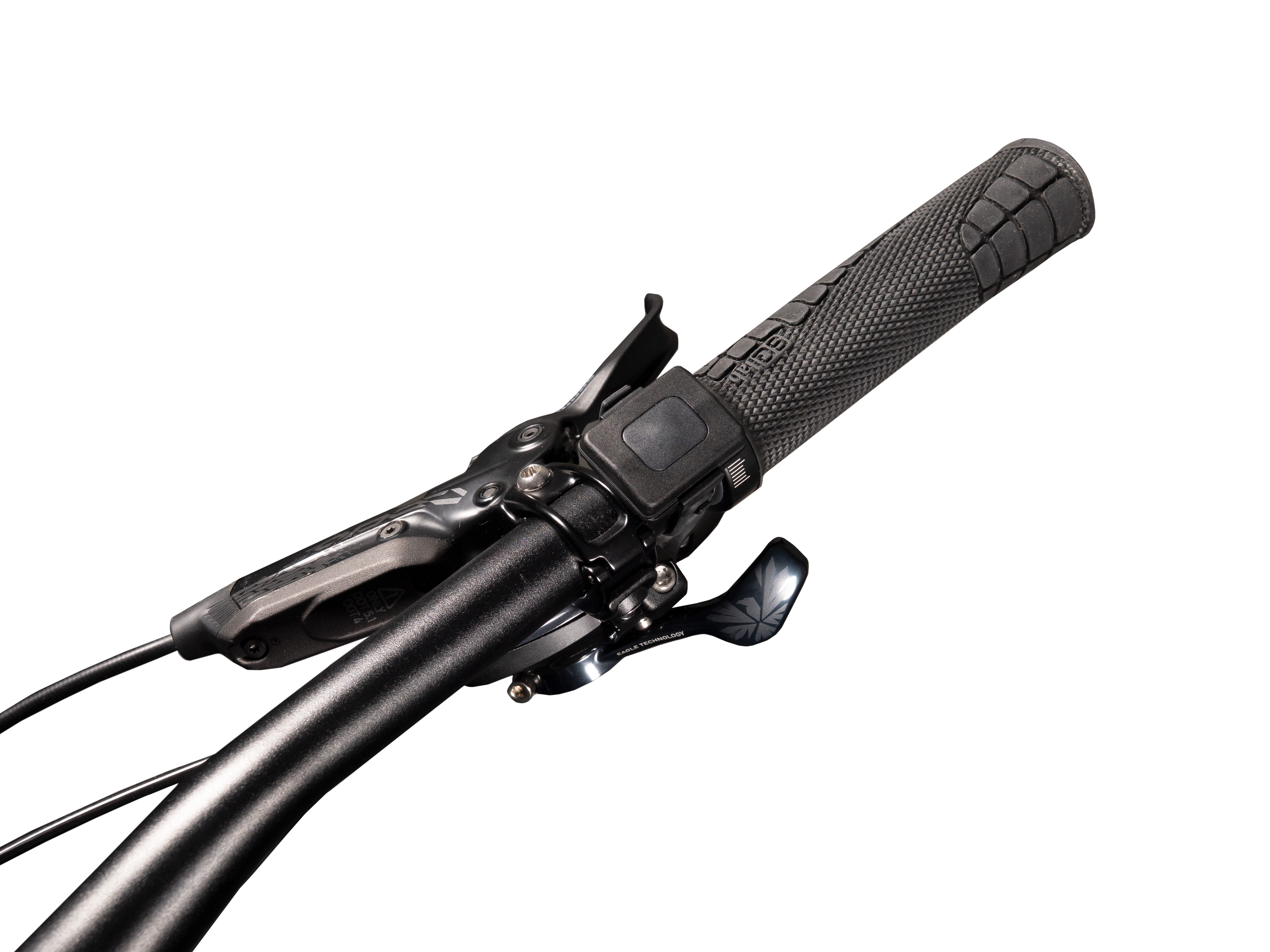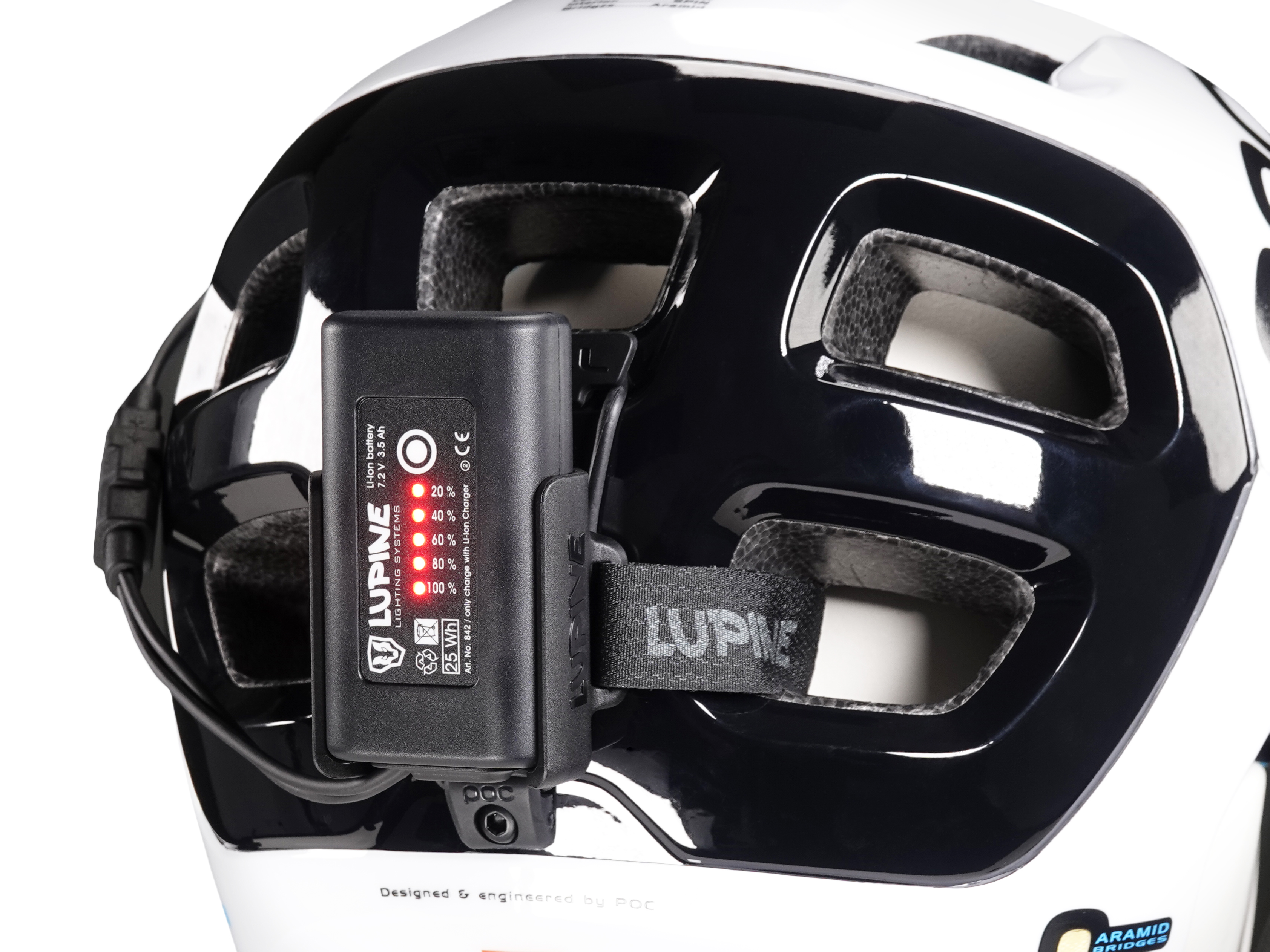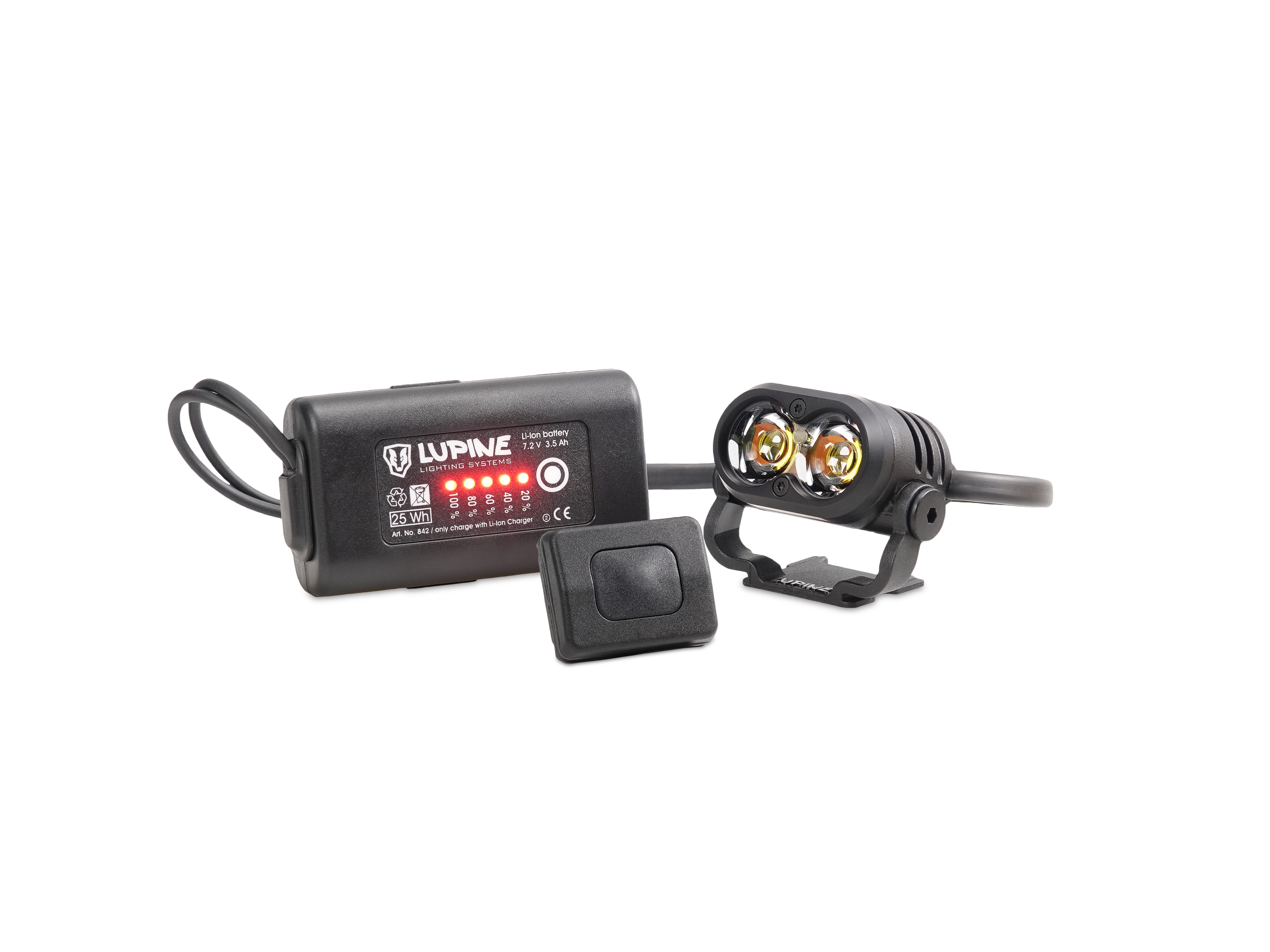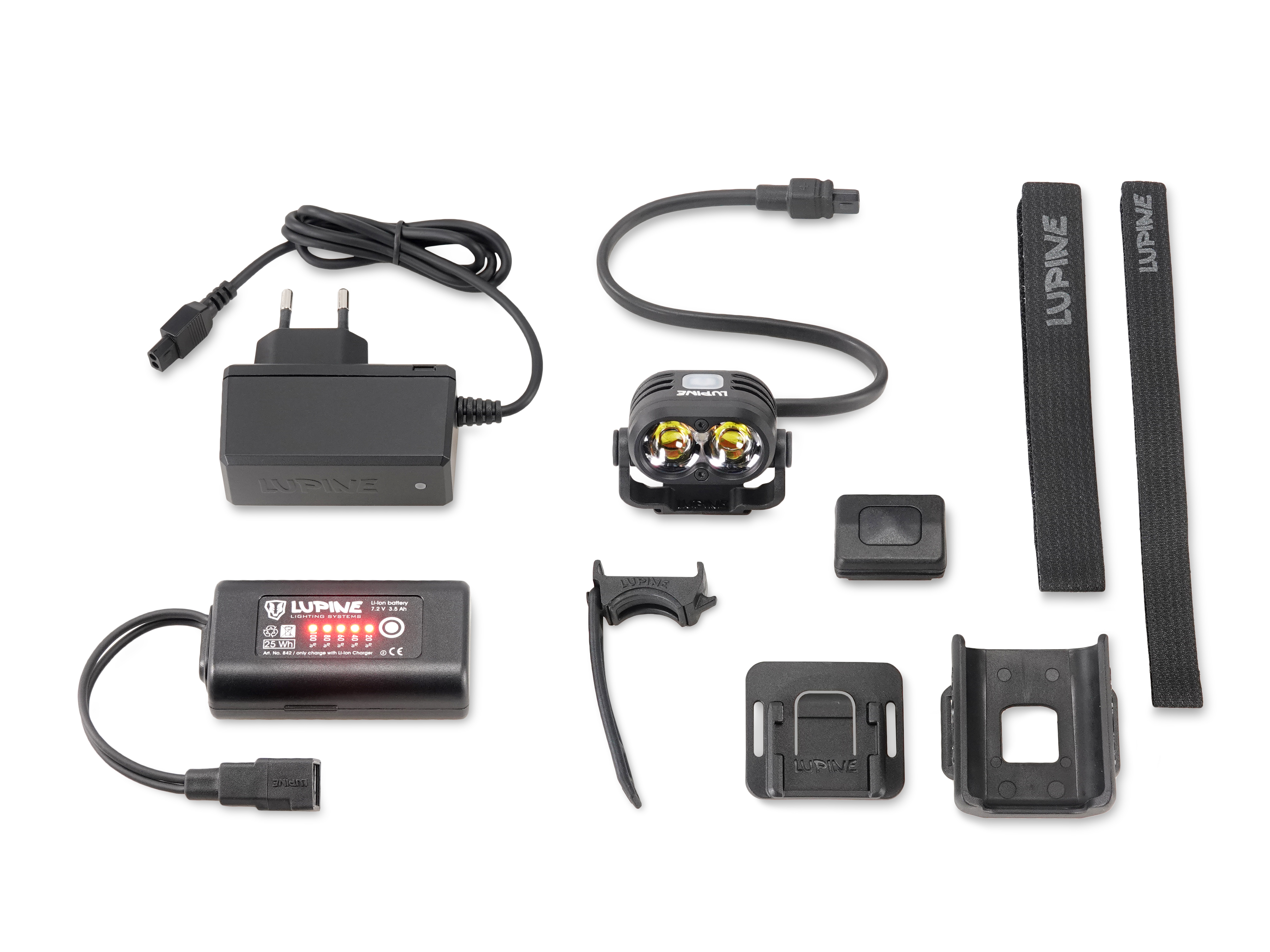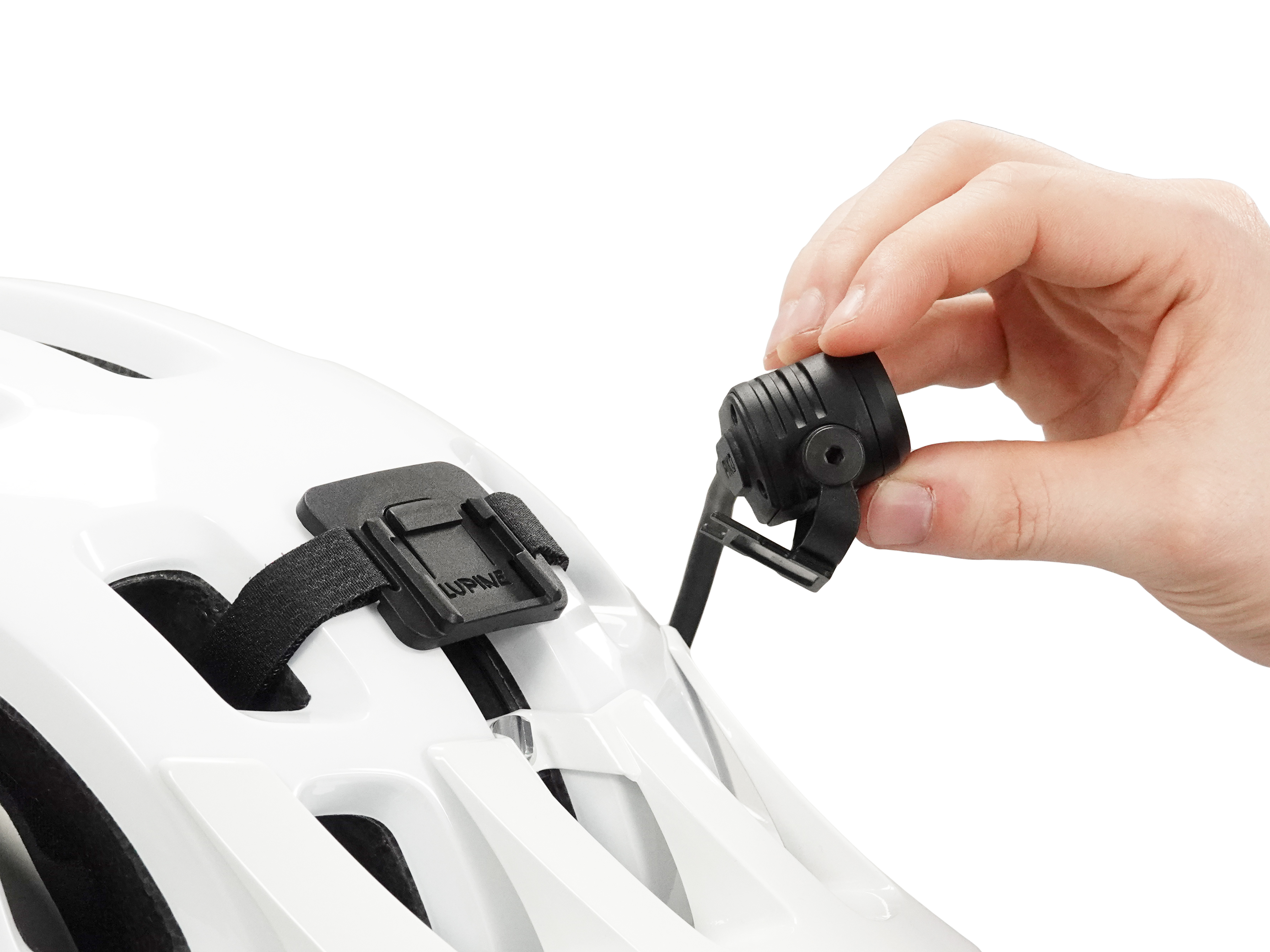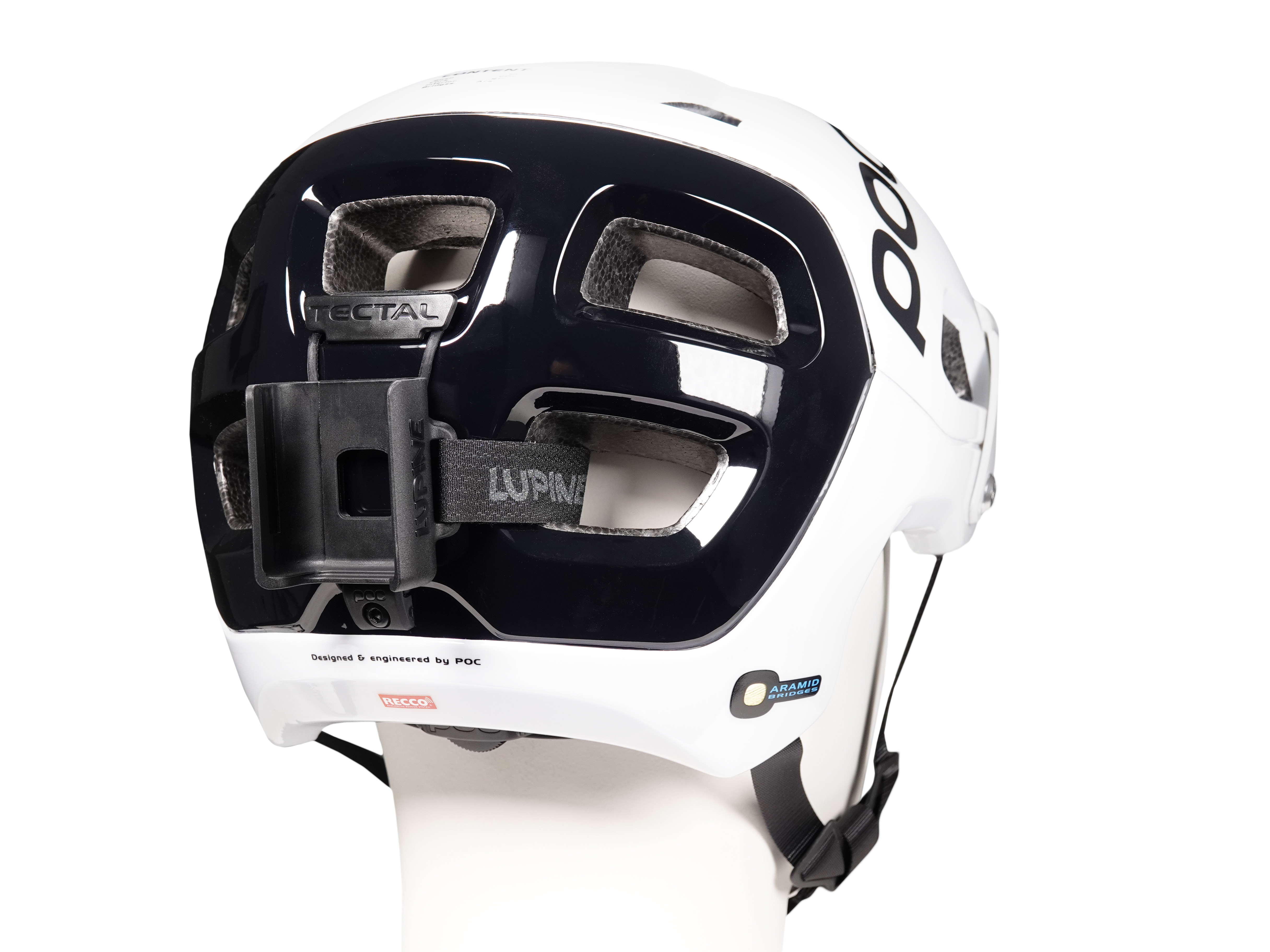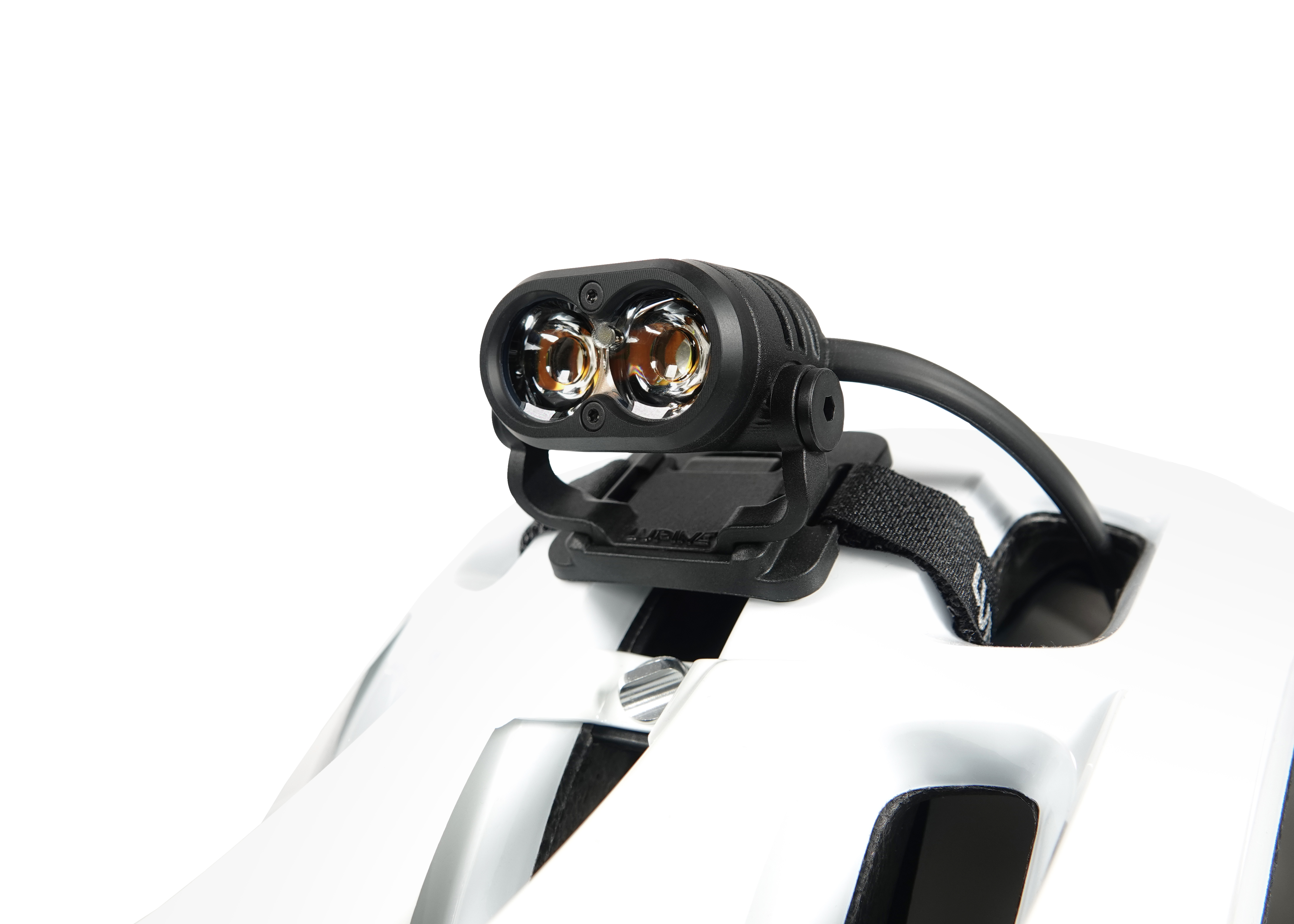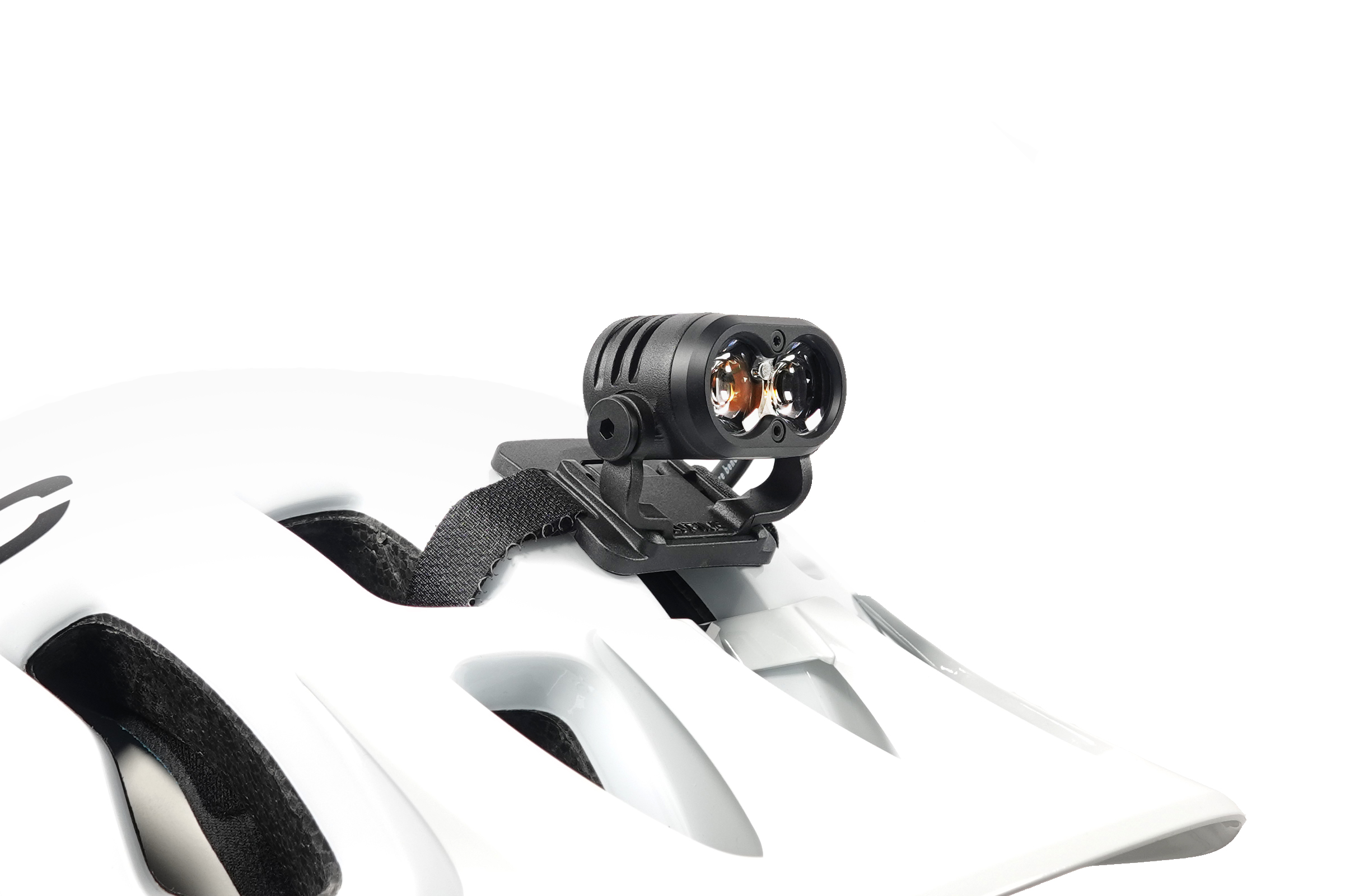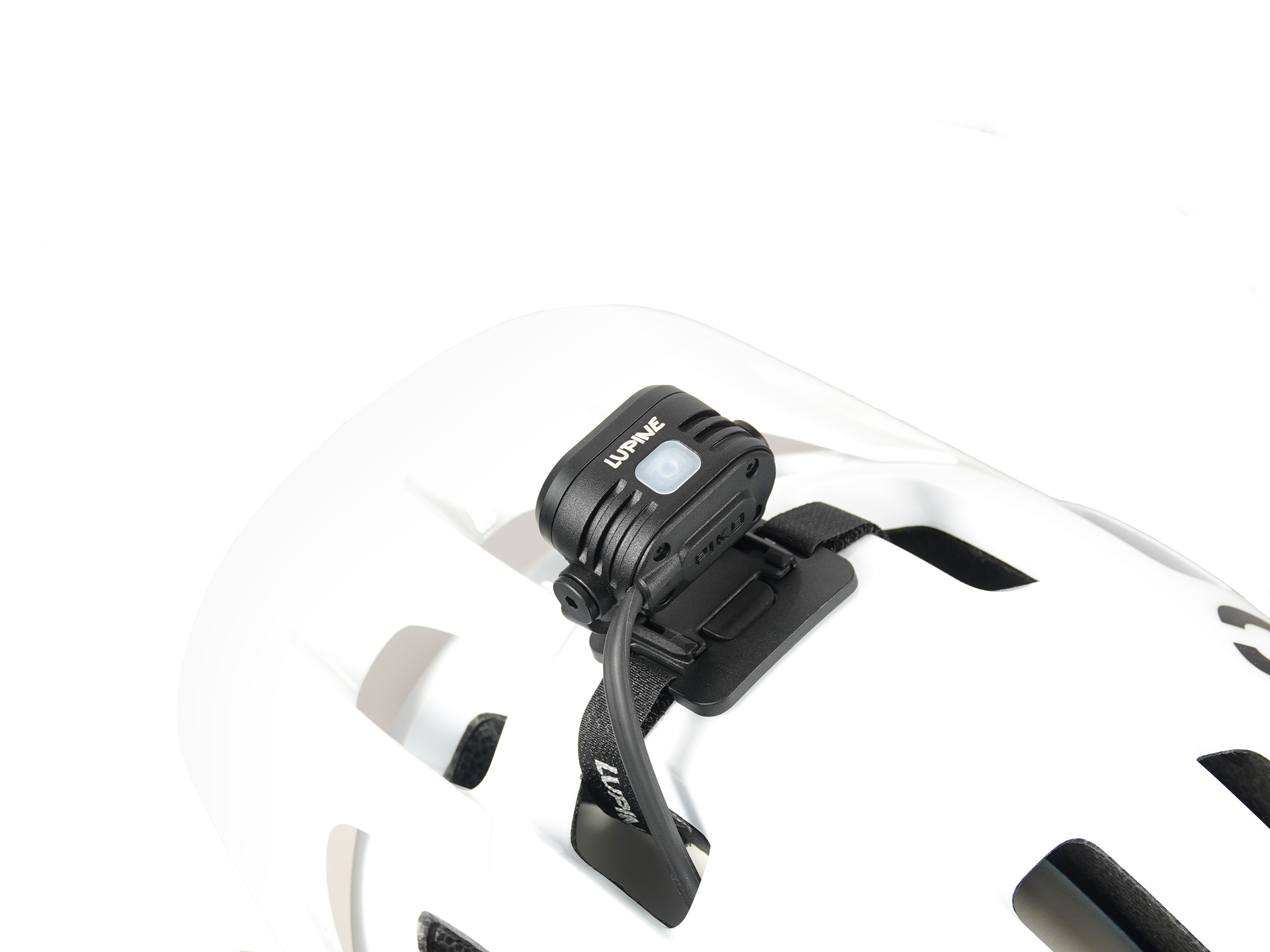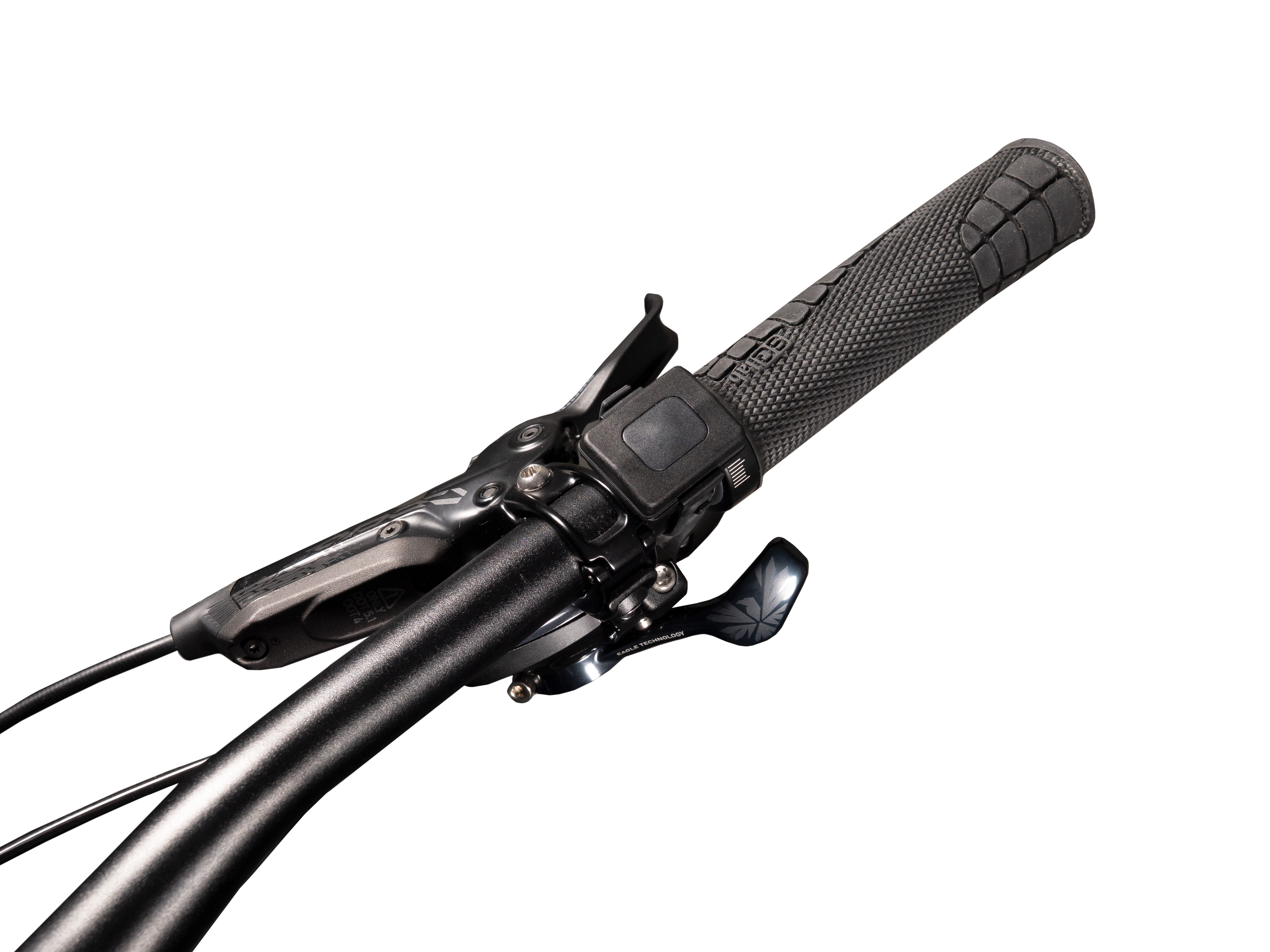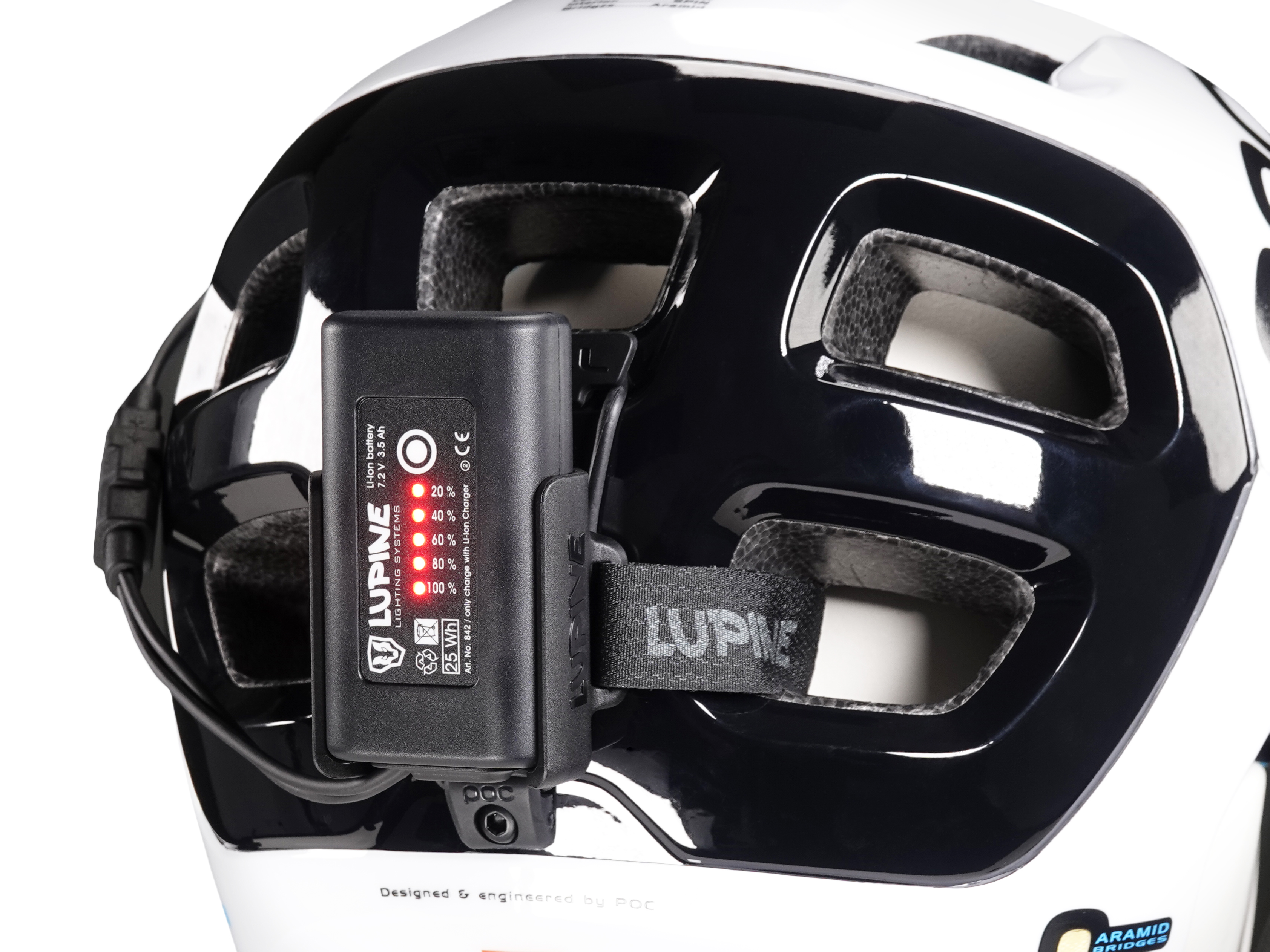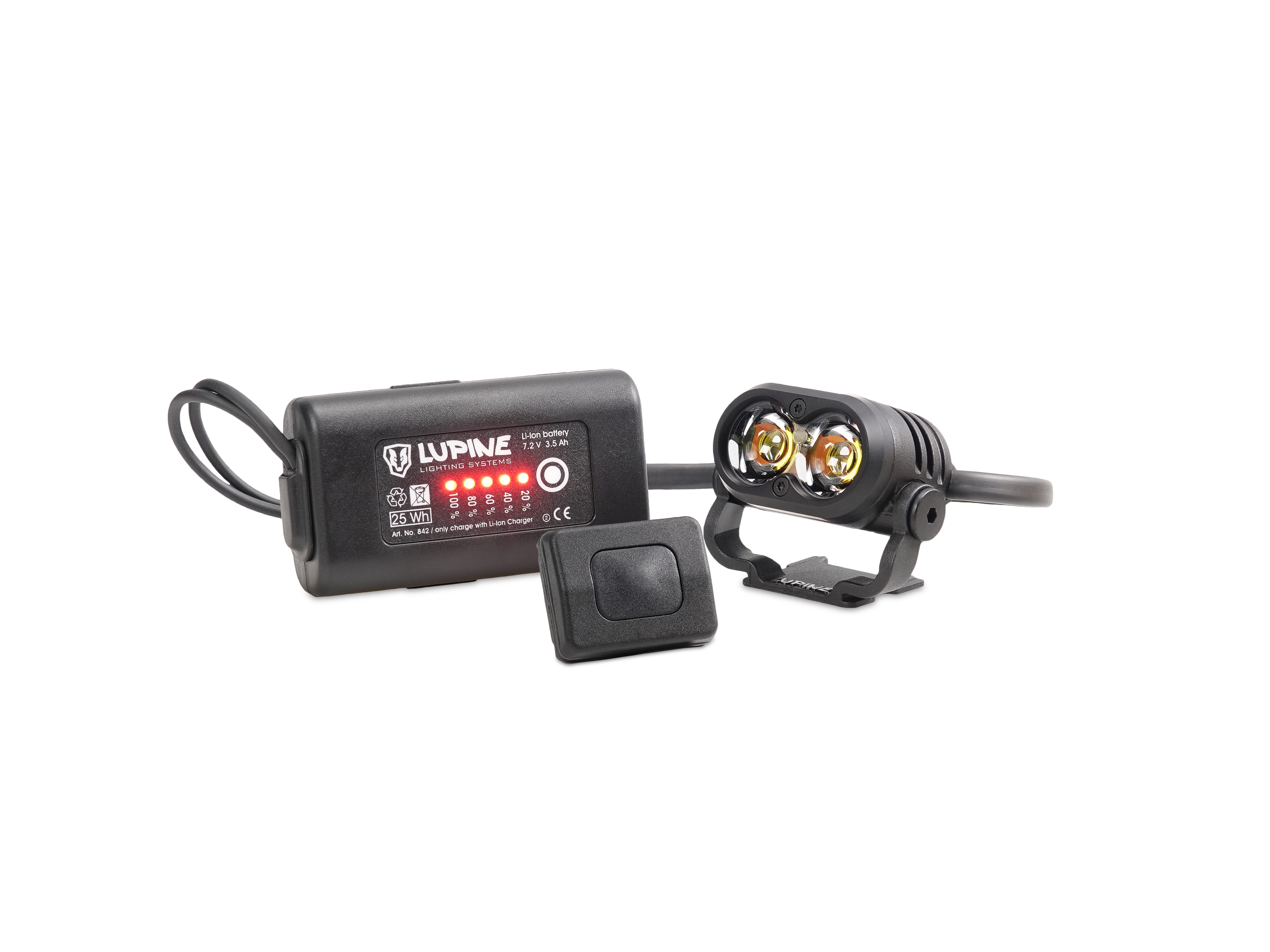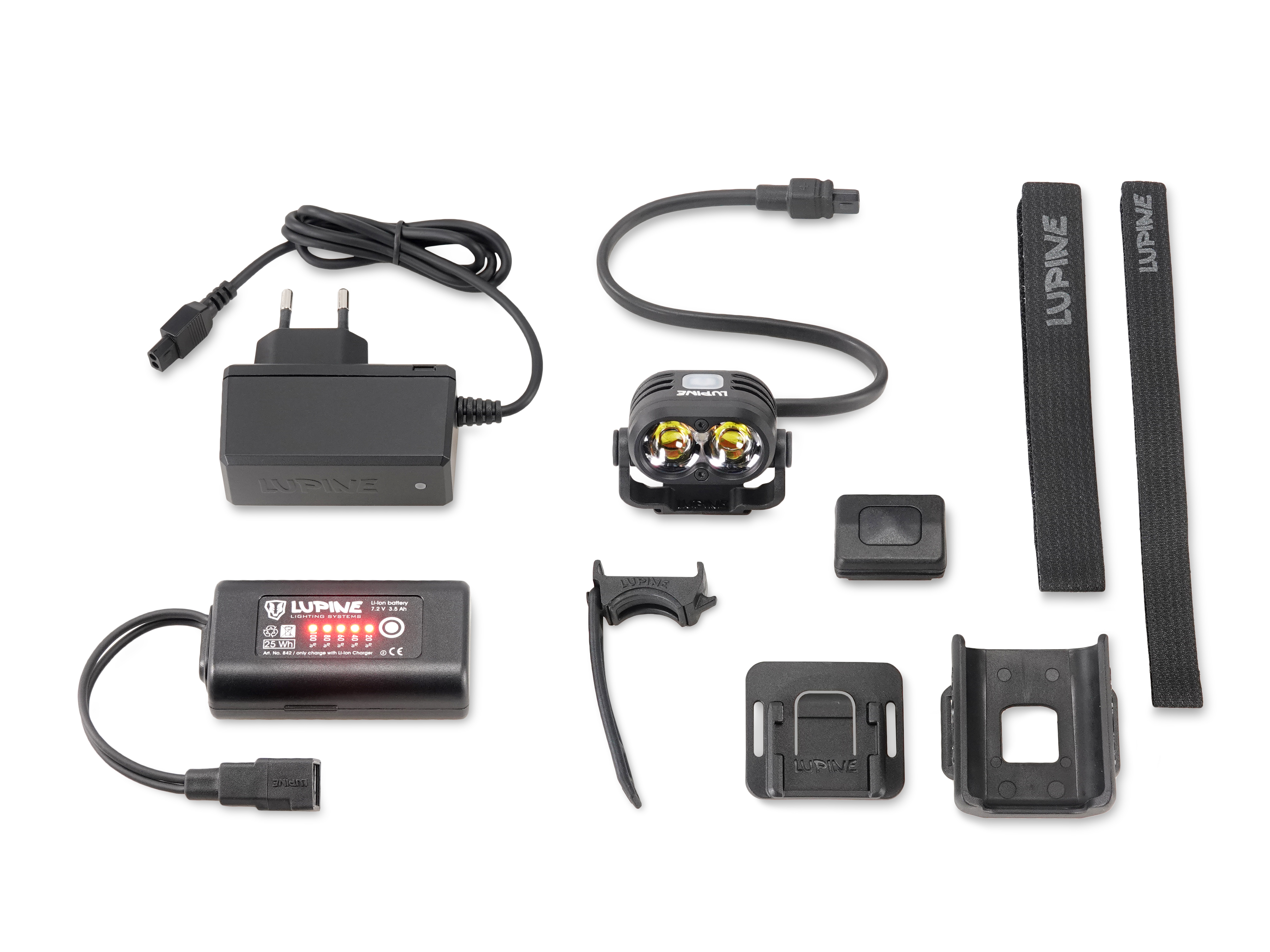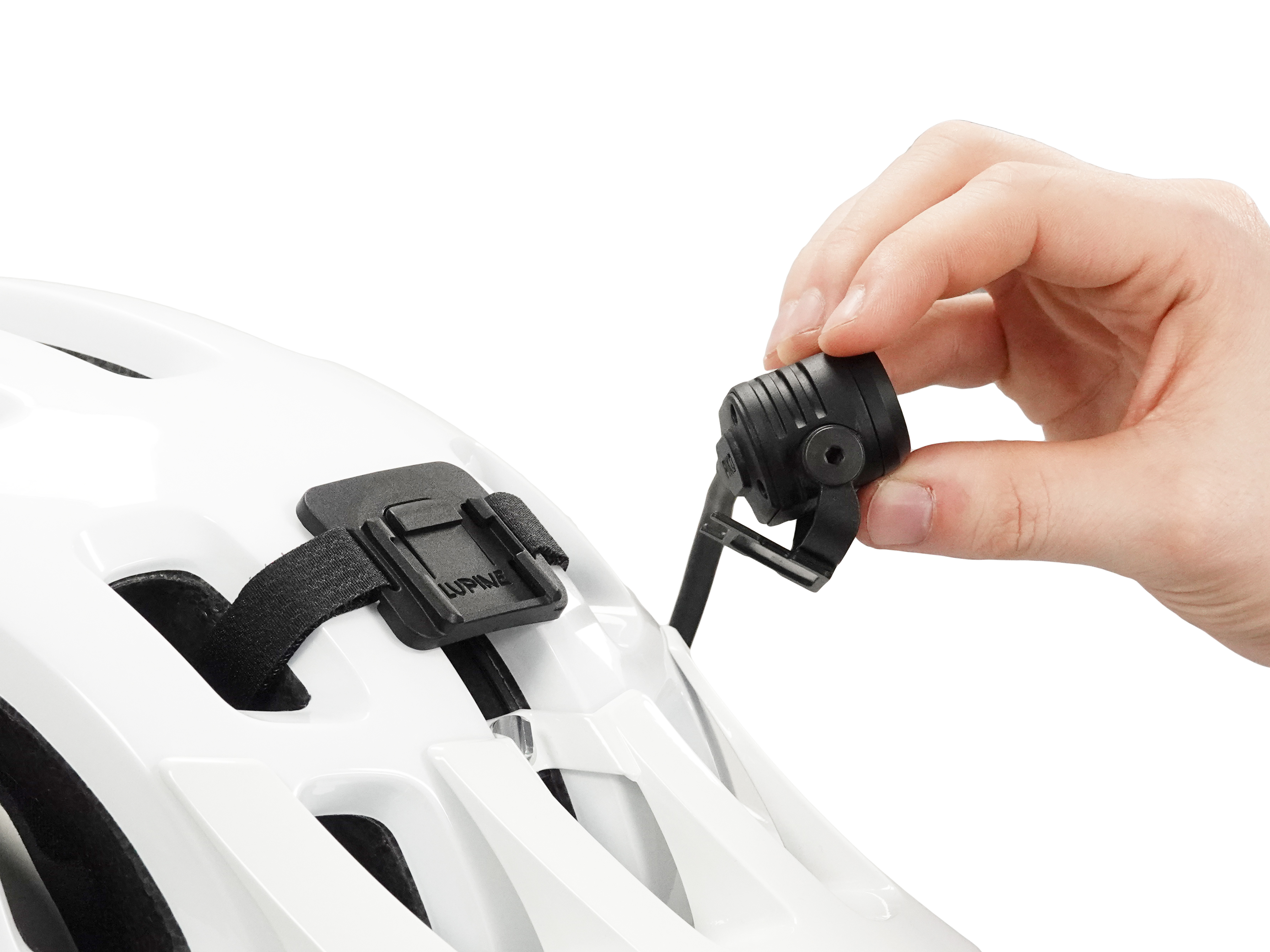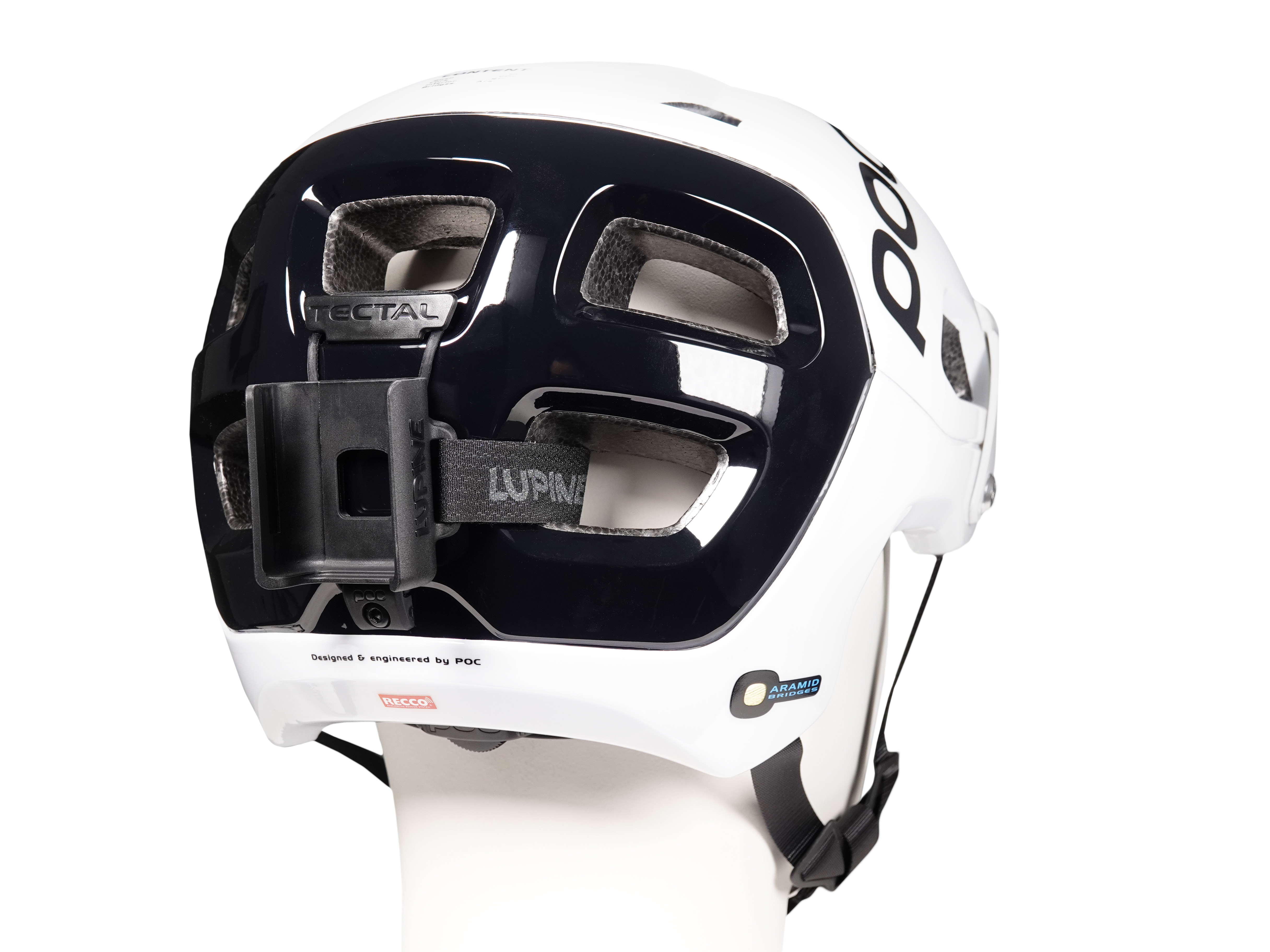 Available, delivery time 1-3 days
Product number:
i4200-202
Product information "Piko helmetlight"
The Piko helmetlamp with powerful 2100 lumens and diffuse reading light.


With the help of the FrontClick system, you can mount the lamphead on the helmet in a second and change it
easily without tools. The helmet holder for air vents is threaded through the helmet with the straps and the holder
plate is placed on the top of the helmet. The FastClick holder for the battery is mounted on the back of the helmet.
The battery is pushed into the holder and clicks into place. Due to its size and weight, the 6.9 Ah battery is connected
to the lamphead via an extension cable and stored in the backpack. The SmartCore batteries have a capacity
indicator and several signal light functions. With the optional Bluetooth remote control, you can easily control the lamp
wirelessly at the touch of a button without having to take your hands off the handlebar. At the same time,
you can use the Lupine Light Control 2.0 app to program and control the Piko according to your preferences.


Like all Lupine lamps, the Piko is waterproof and impactresistant according to IK09 and IP68.
________________________________________________________________________________
Note:
Neither Bluetooth nor App can be retrofitted to the Piko. Cable length at the head approx. 25cm.
Properties "Piko helmetlight"
Batteryholder:

3.5 Ah FastClick

, 6.9 Ah with extension

Bluetooth:

without Bluetooth

, with remote control

Chargingtime:

1:50 h (3.5 Ah)

, 3:40 h (6.9 Ah)

Colour temperature:

6000 Kelvin

Lampholder:

FrontClick

, Helmetmount

Lamptype:

Helmetlight

Lumens:

2100 lumens

Luminous duration:

1:15 h (3.5 Ah)

, 2:30 h (6.9 Ah)

Luminous duration (max):

80 h (3.5 Ah)

, 160 h (6.9 Ah)

Lux:

115 Lux

Measurements:

32x43x26 mm

Protection class:

IP 09 (impact resistance)

, IP 68 (water resistance)

Range:

215 m

Weight:

60g

Weight (Battery included):

180 g (3.5 Ah)

, 300 g (6.9 Ah)
Delivery content "Piko helmetlight"
Lamphead Piko

Bluetooth remote control
Peppi V5 barmount
3.5 Ah SmartCore FastClick battery
Helmetmount FrontClick with hook&loop strap
Battery helmetmount FastClick with hook&loop strap

Wiesel charger
Manual