For gravel and road bikes

Specially designed for the Canyon Grail and biplane handlebars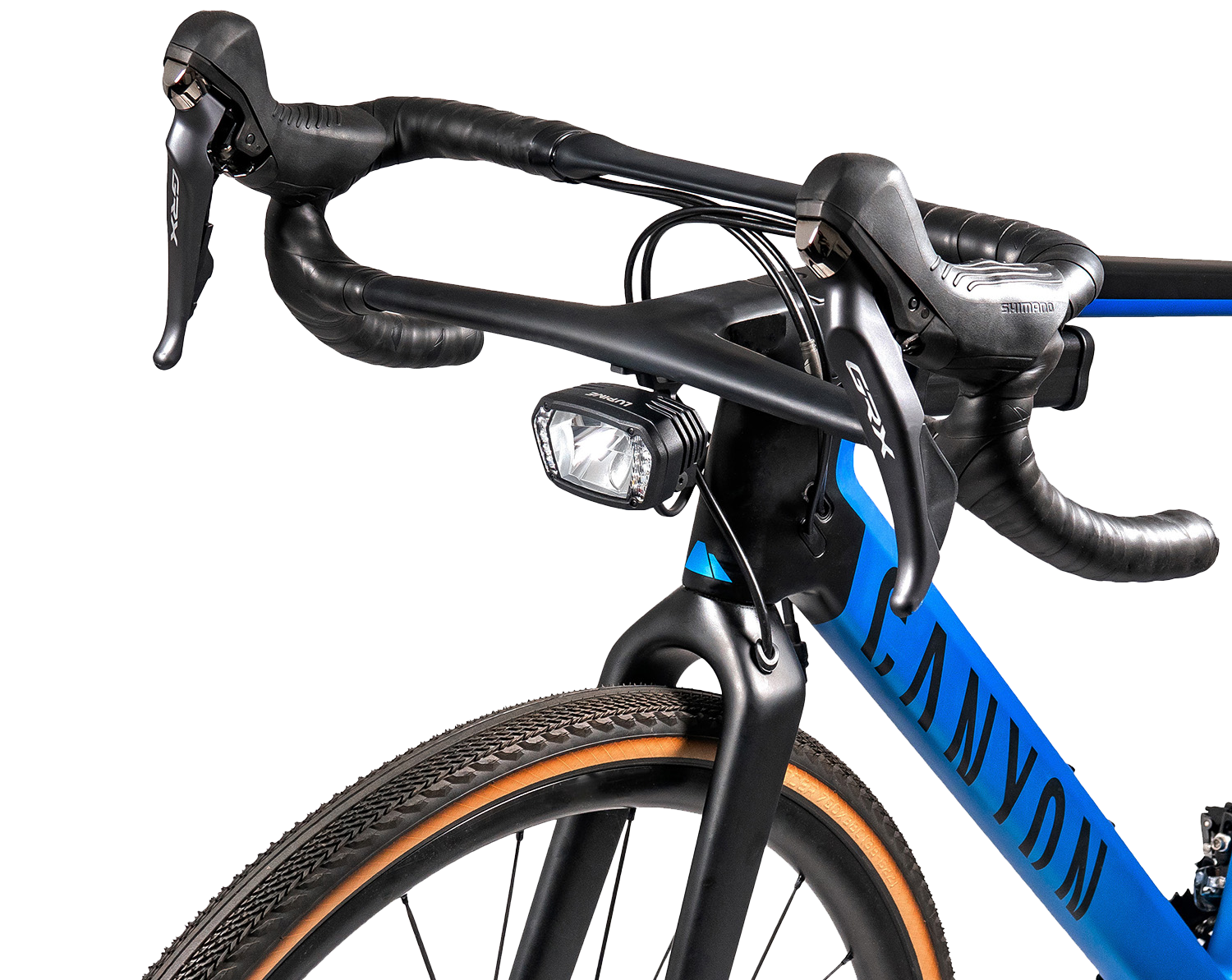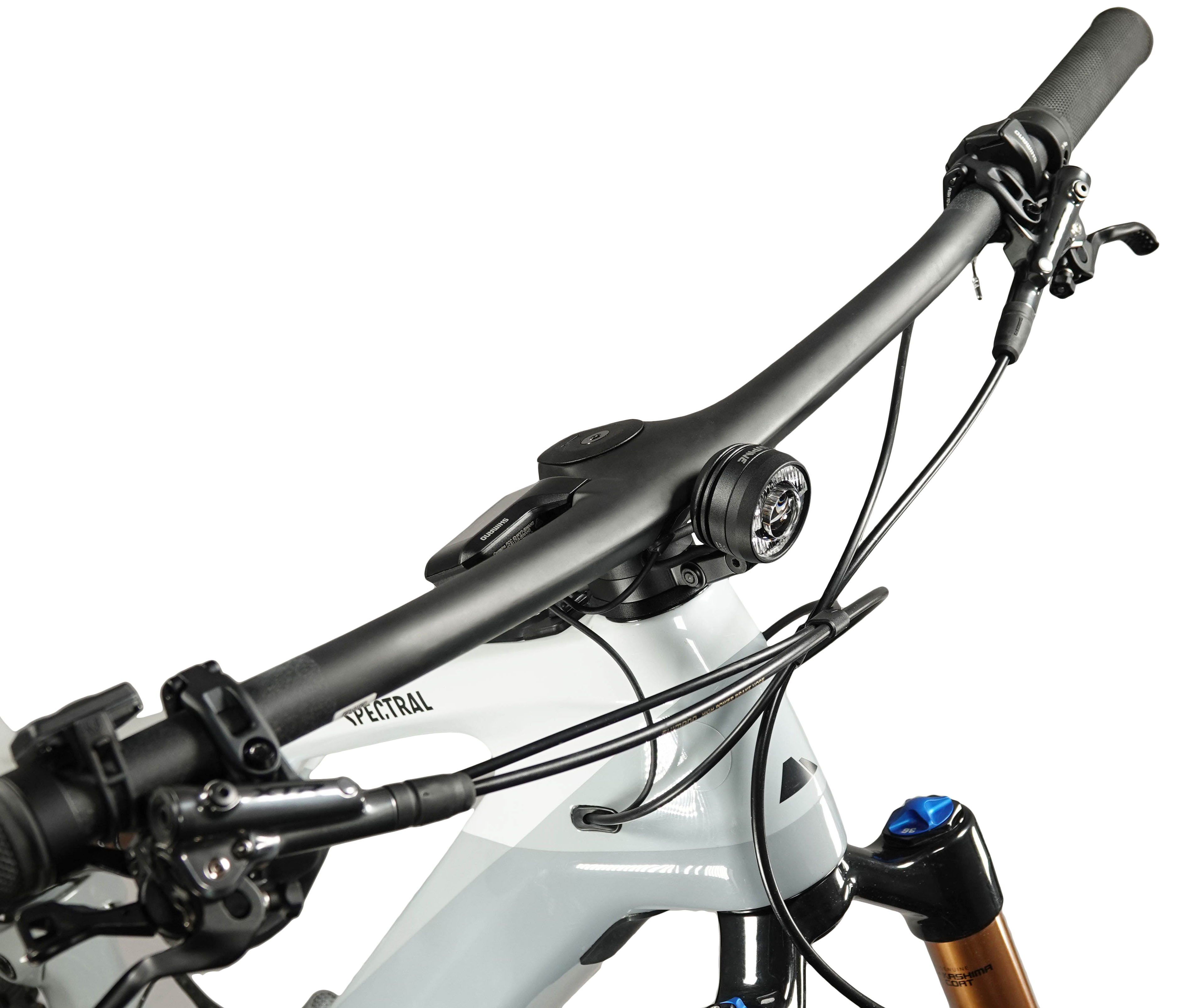 The SL Nano with bluetooth remote control and spacer holder for mounting on the Canyon aero cockpit.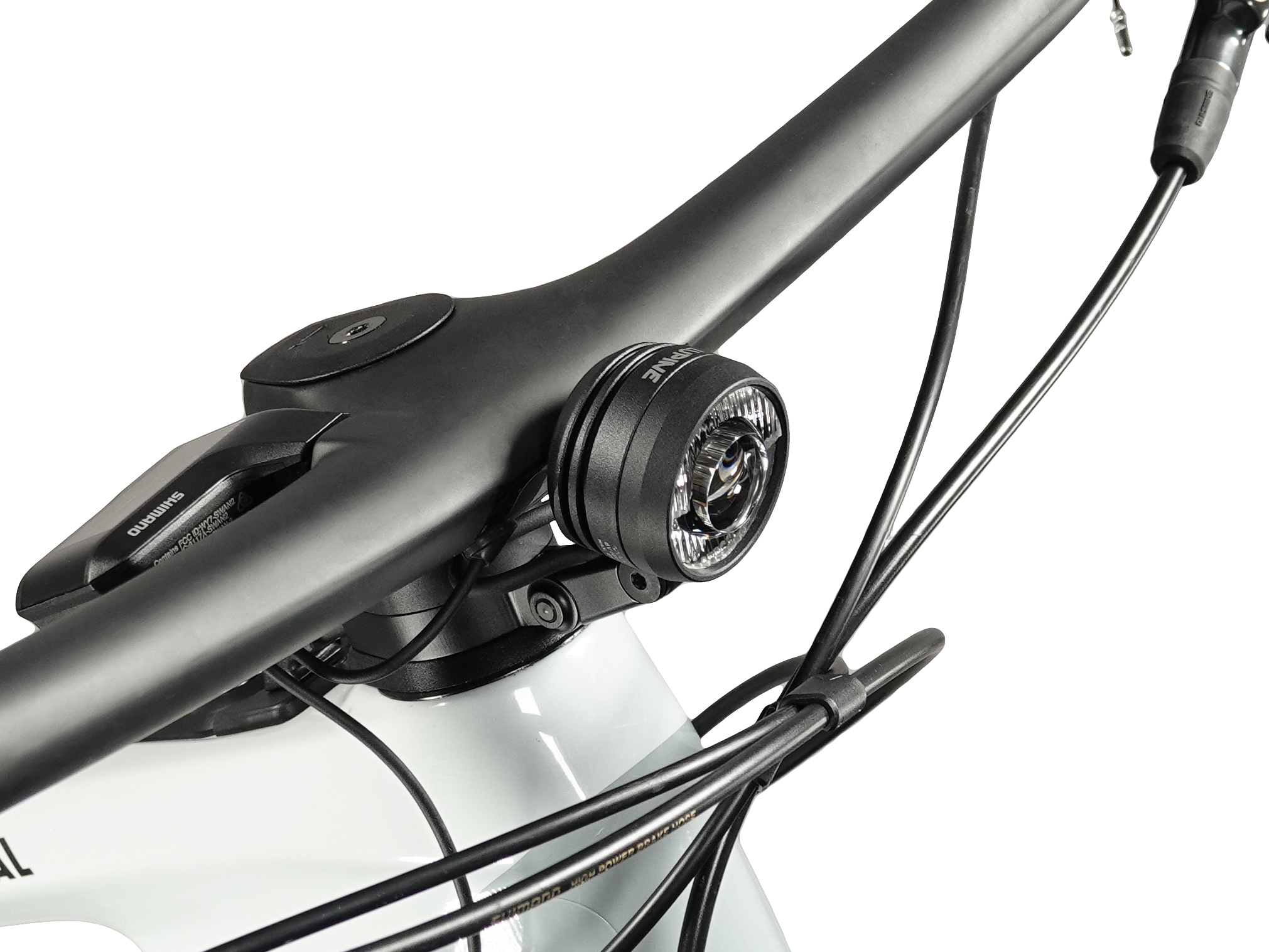 SL Nano Canyon
The SL Nano Canyon is compatible with the e-mountainbikes of the "On"-series by Canyon.The lamphead is now supplied with a light cable, no longer with a USB-C connection.The lamps features include daytime running light, 600 lumens low beam, 900 lumens high beam and Bluetooth remote control. The SL Nano Canyon is either available for the CP12 Carbon cockpit or the classic round handlebar stem combination.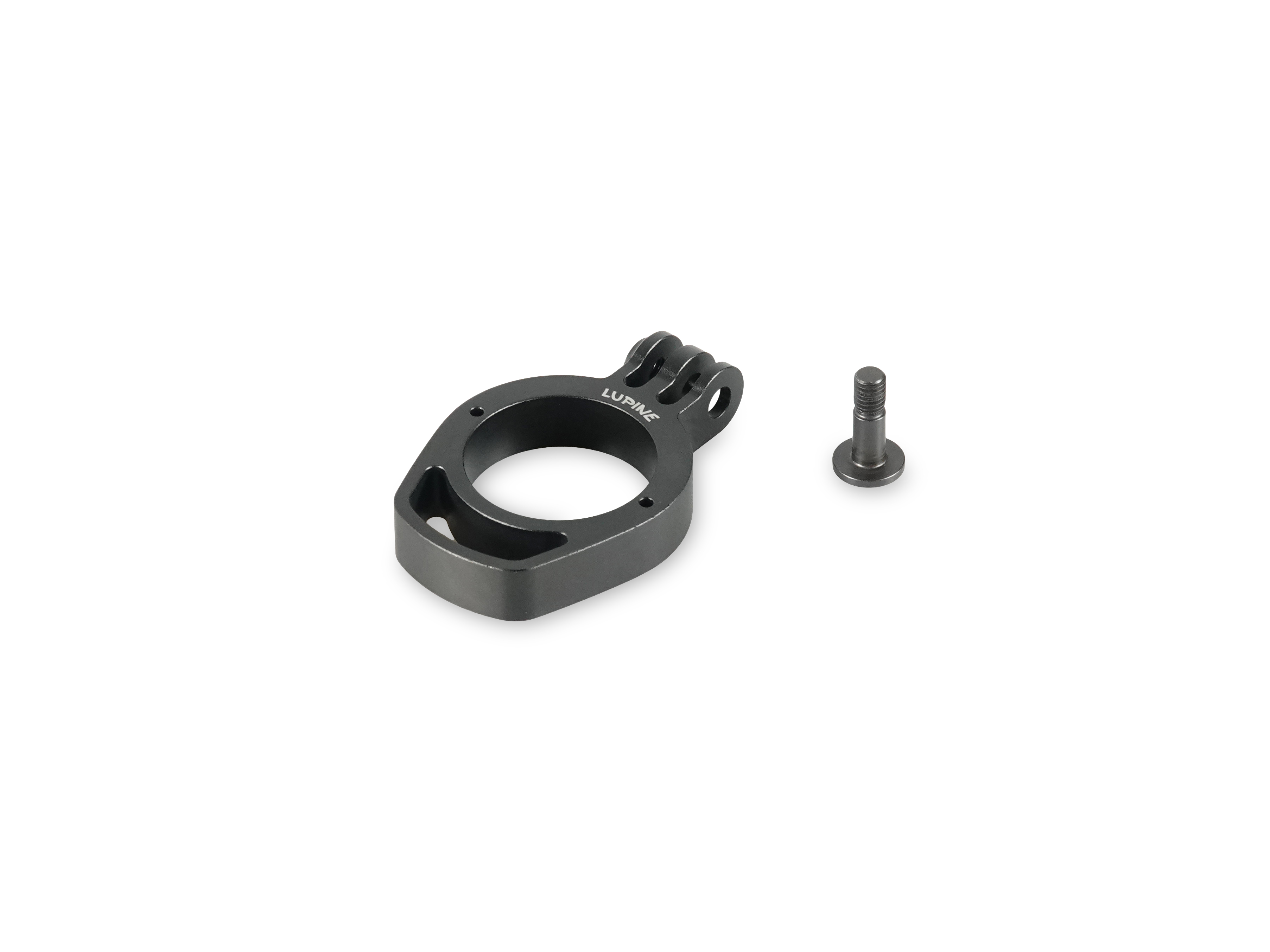 Canyon GoPro Spacer
GoPro Spacer for mounting on Canyon Aero Cockpit CP12, with integrated GoPro mount: 10mm high, inner diameter: 1 1/8 inch (28.7 mm), CnC-milled aluminum anodized.