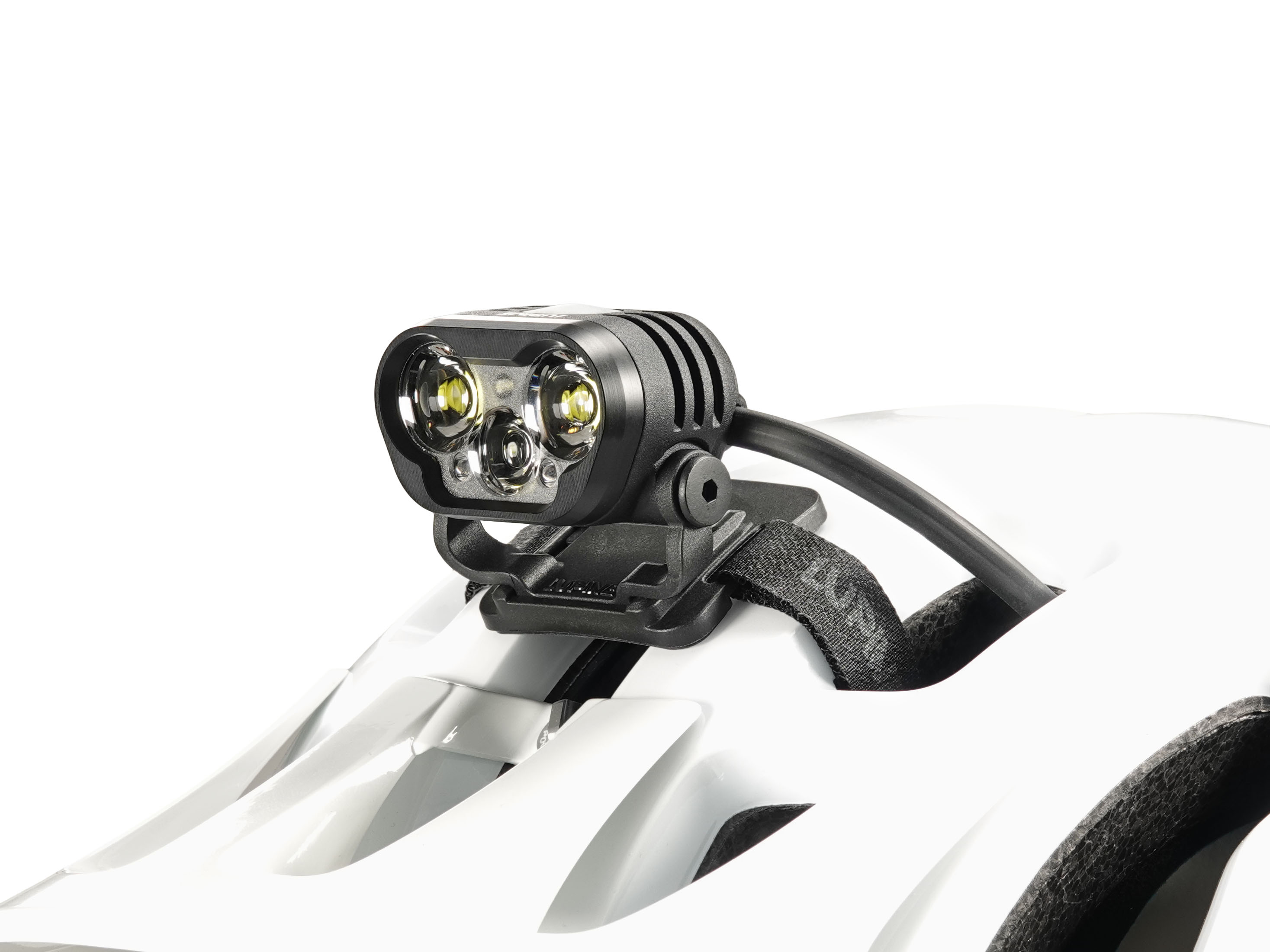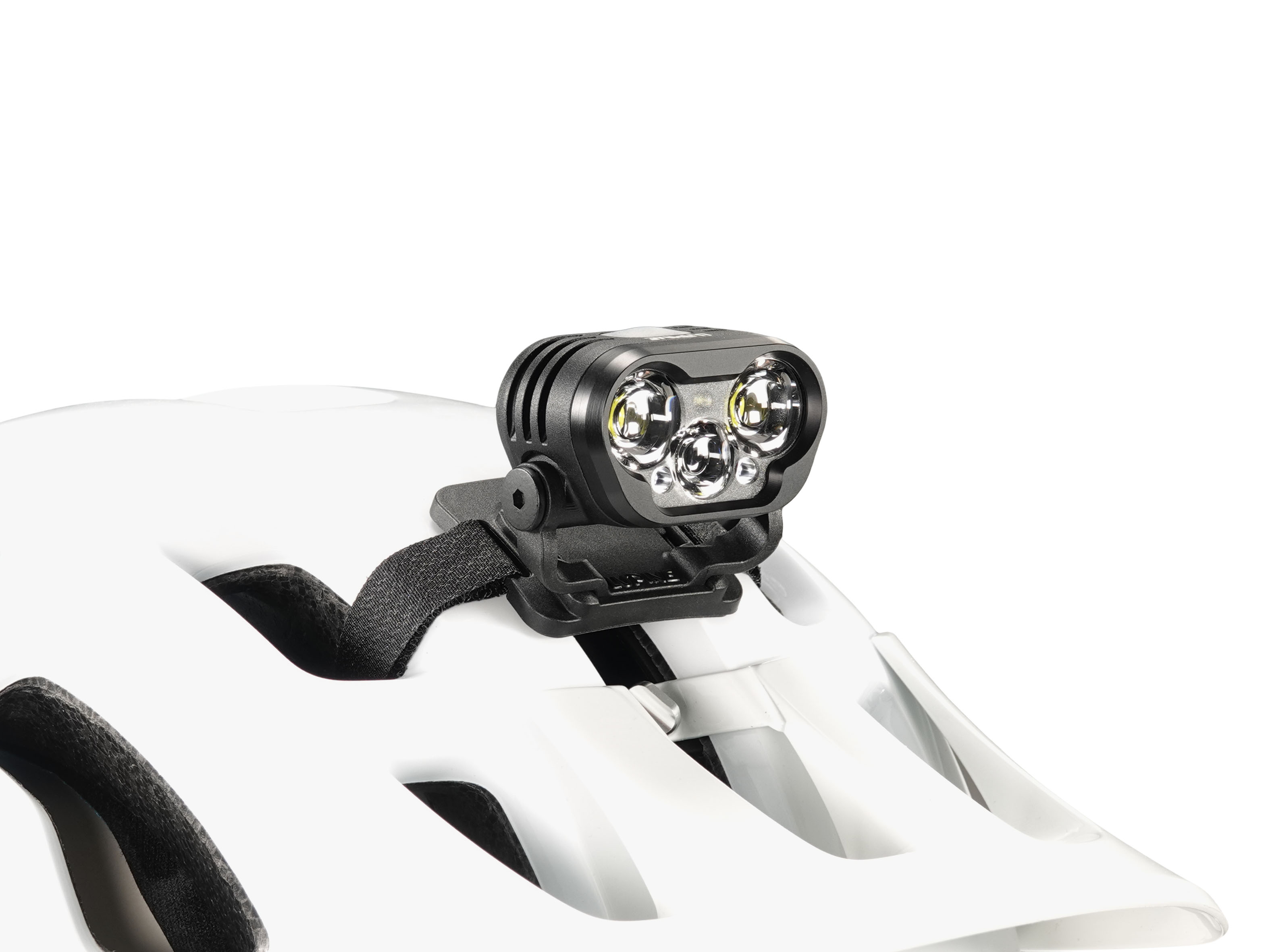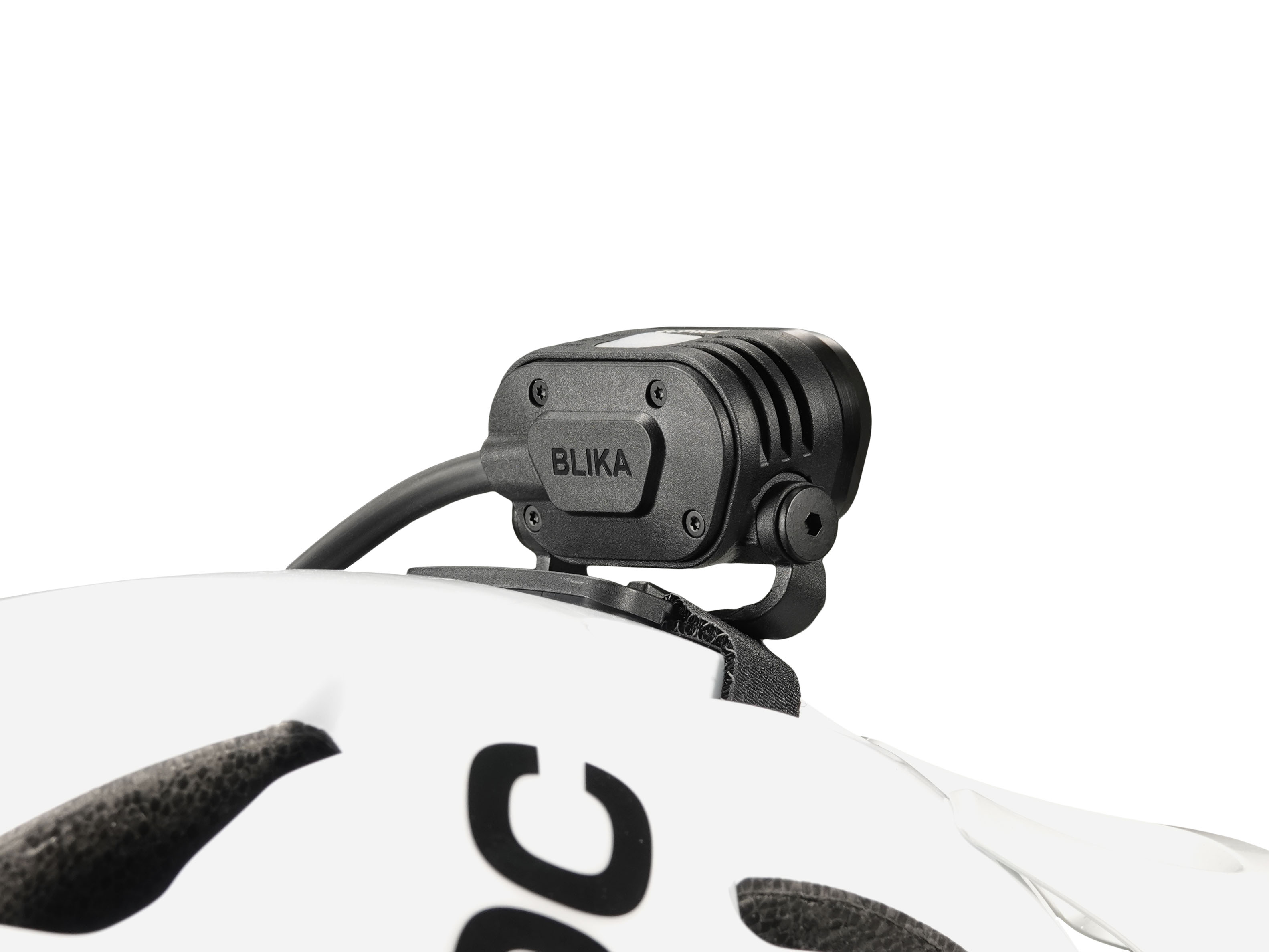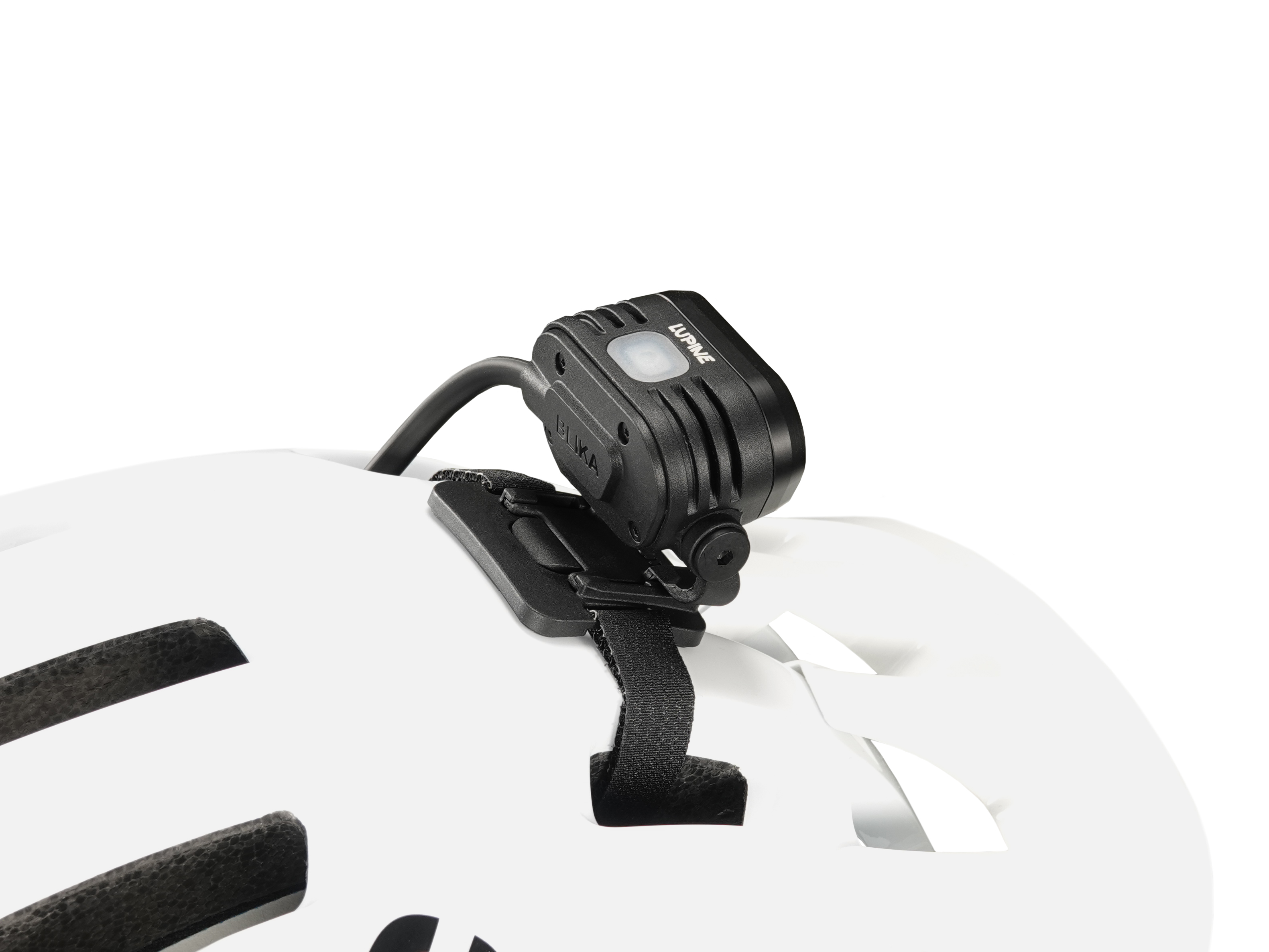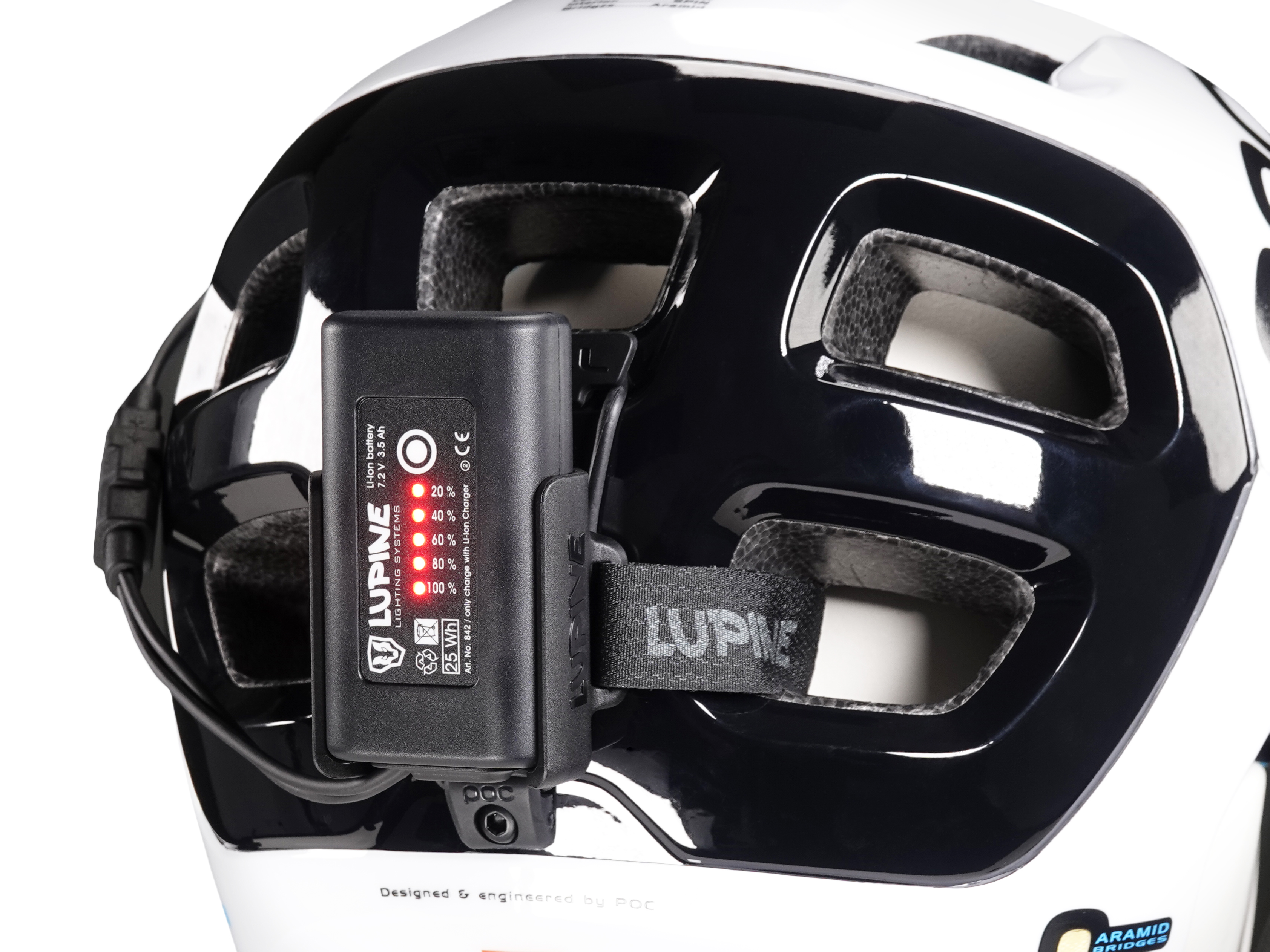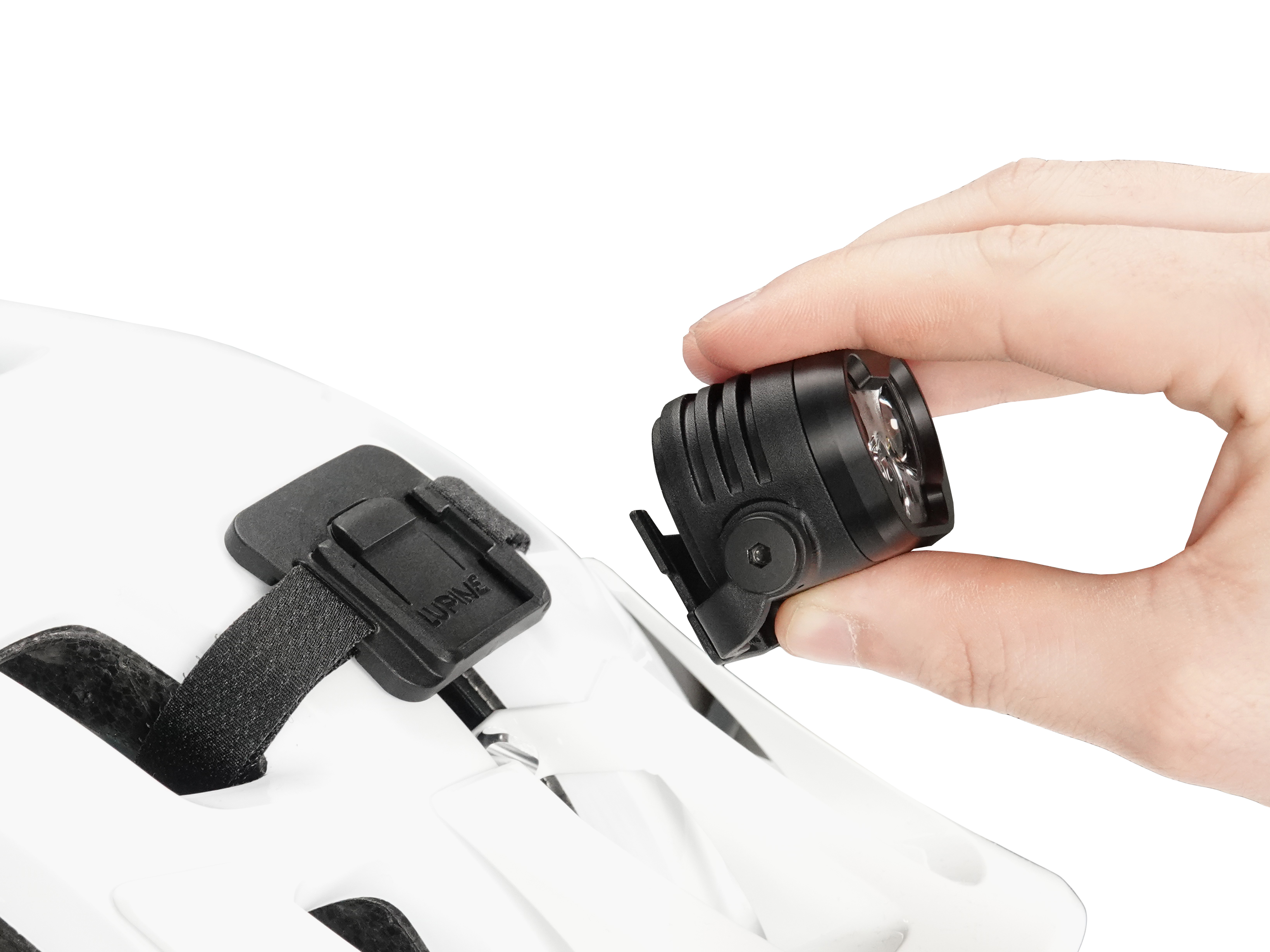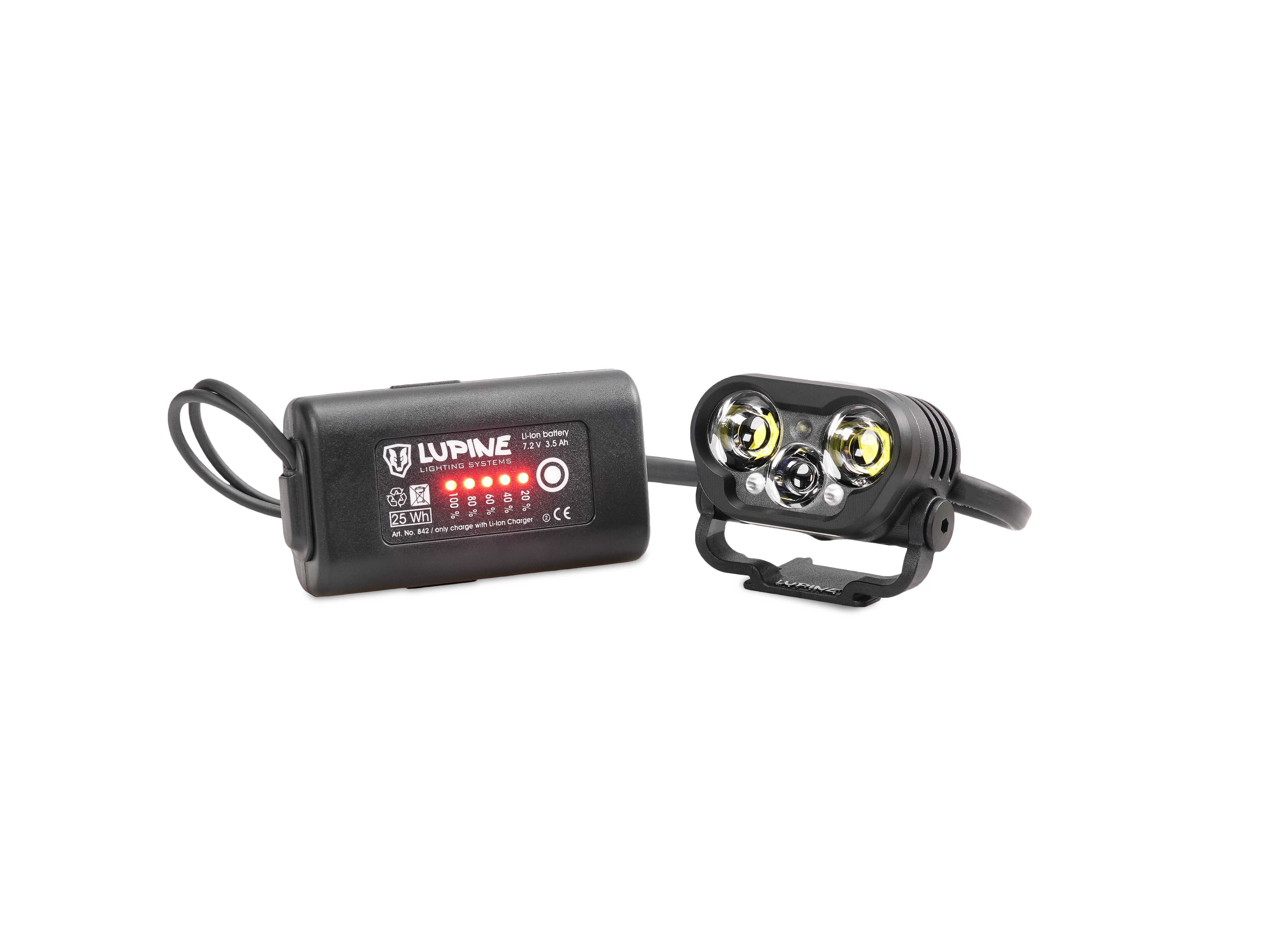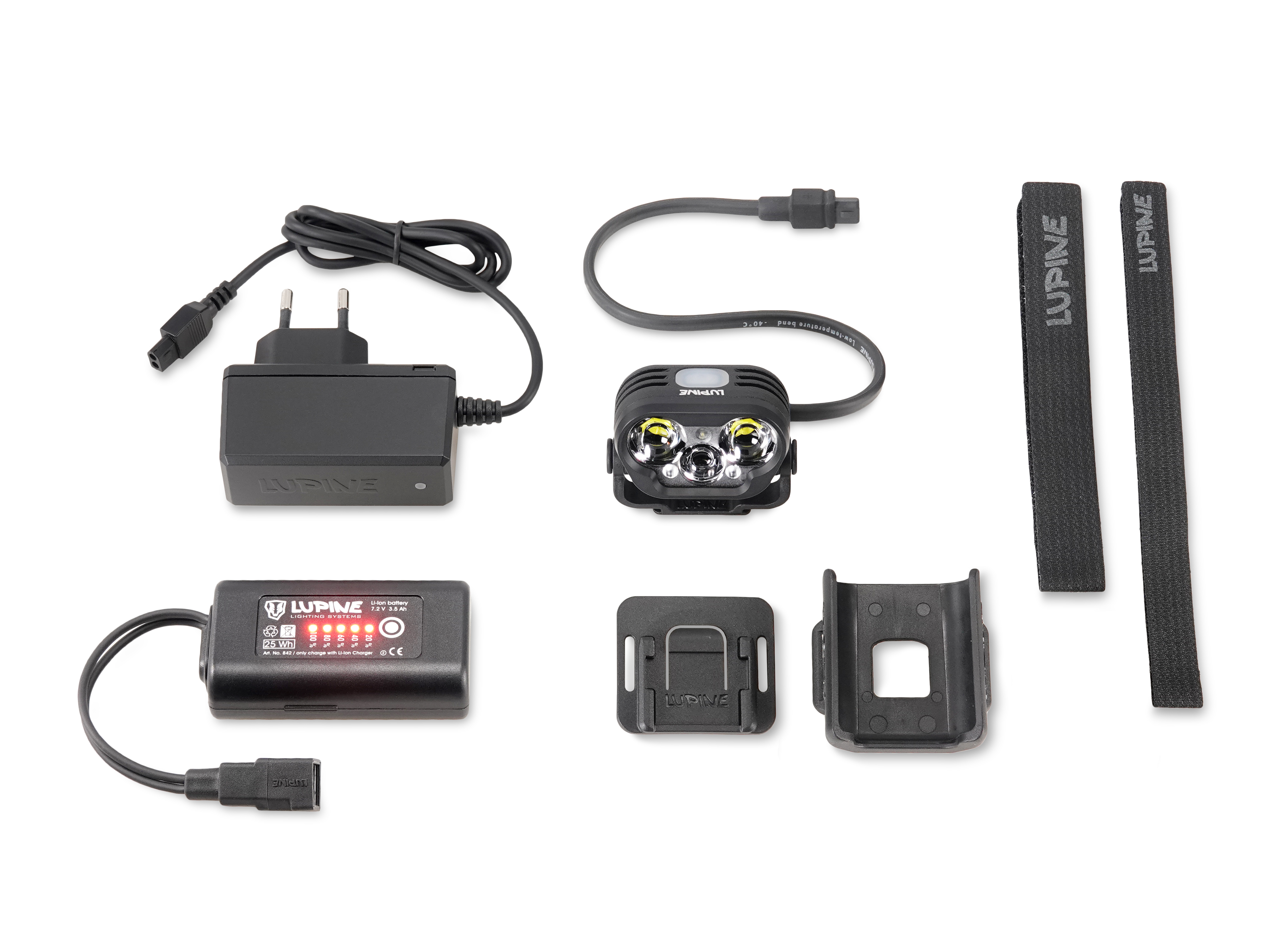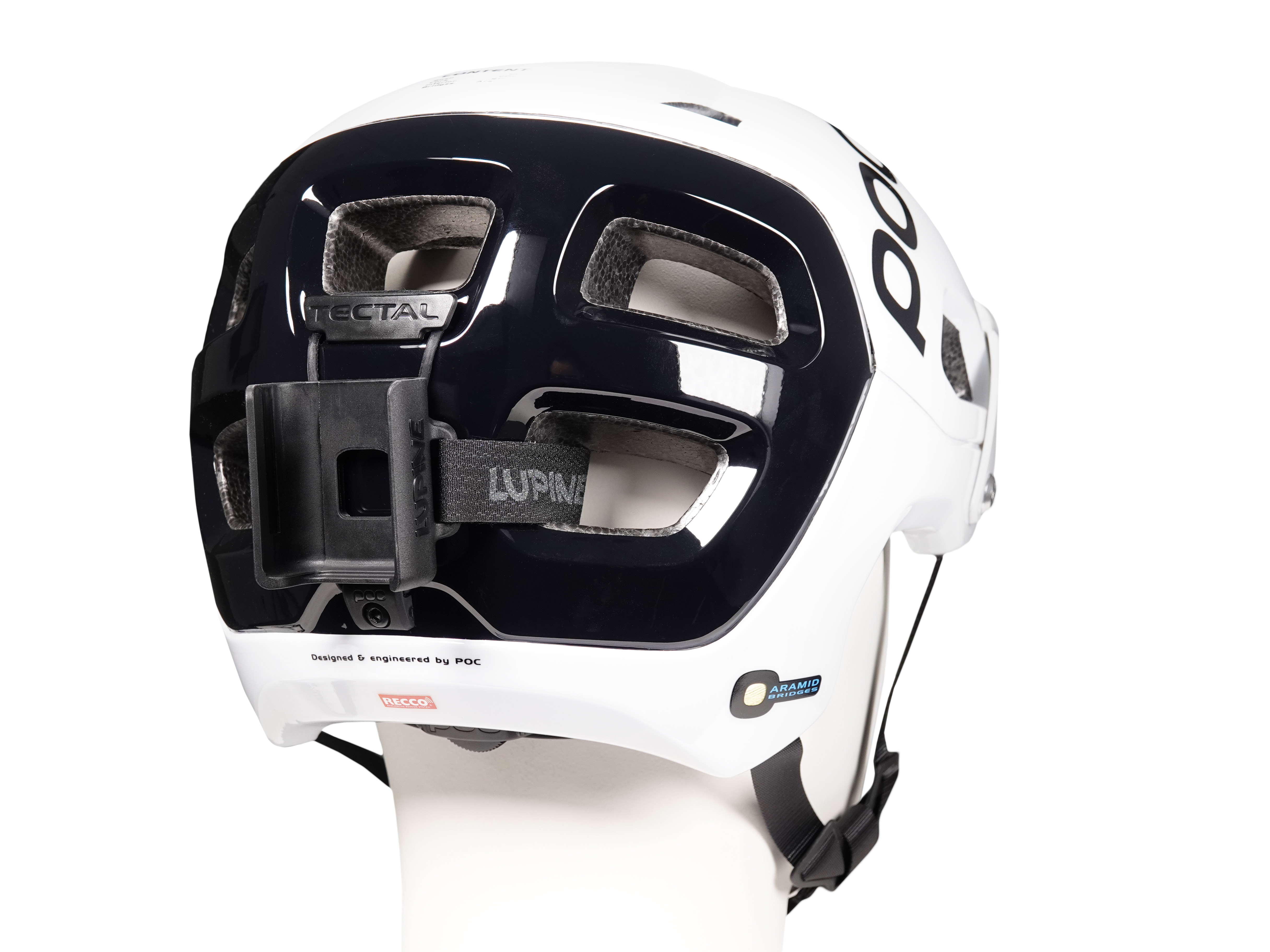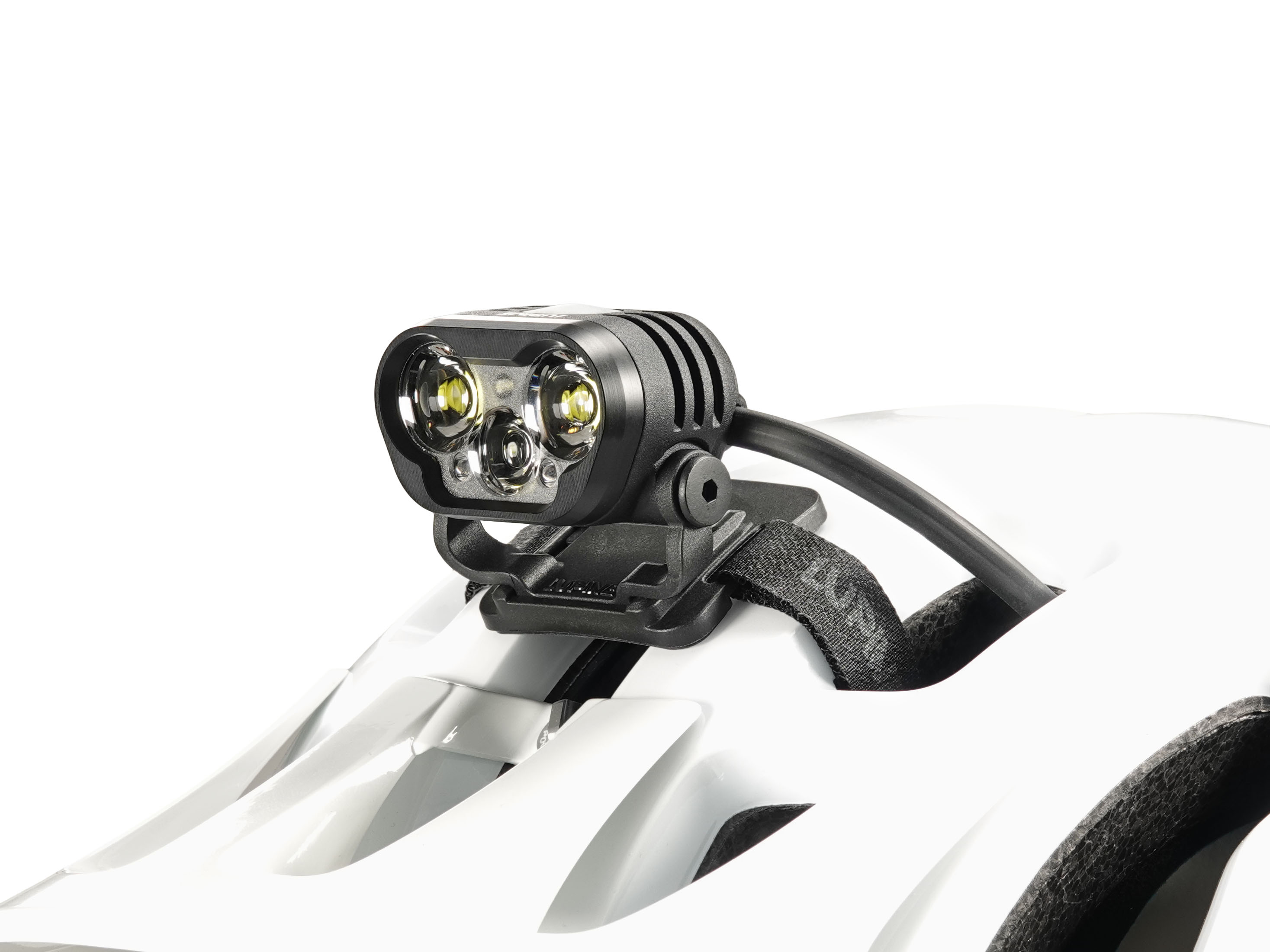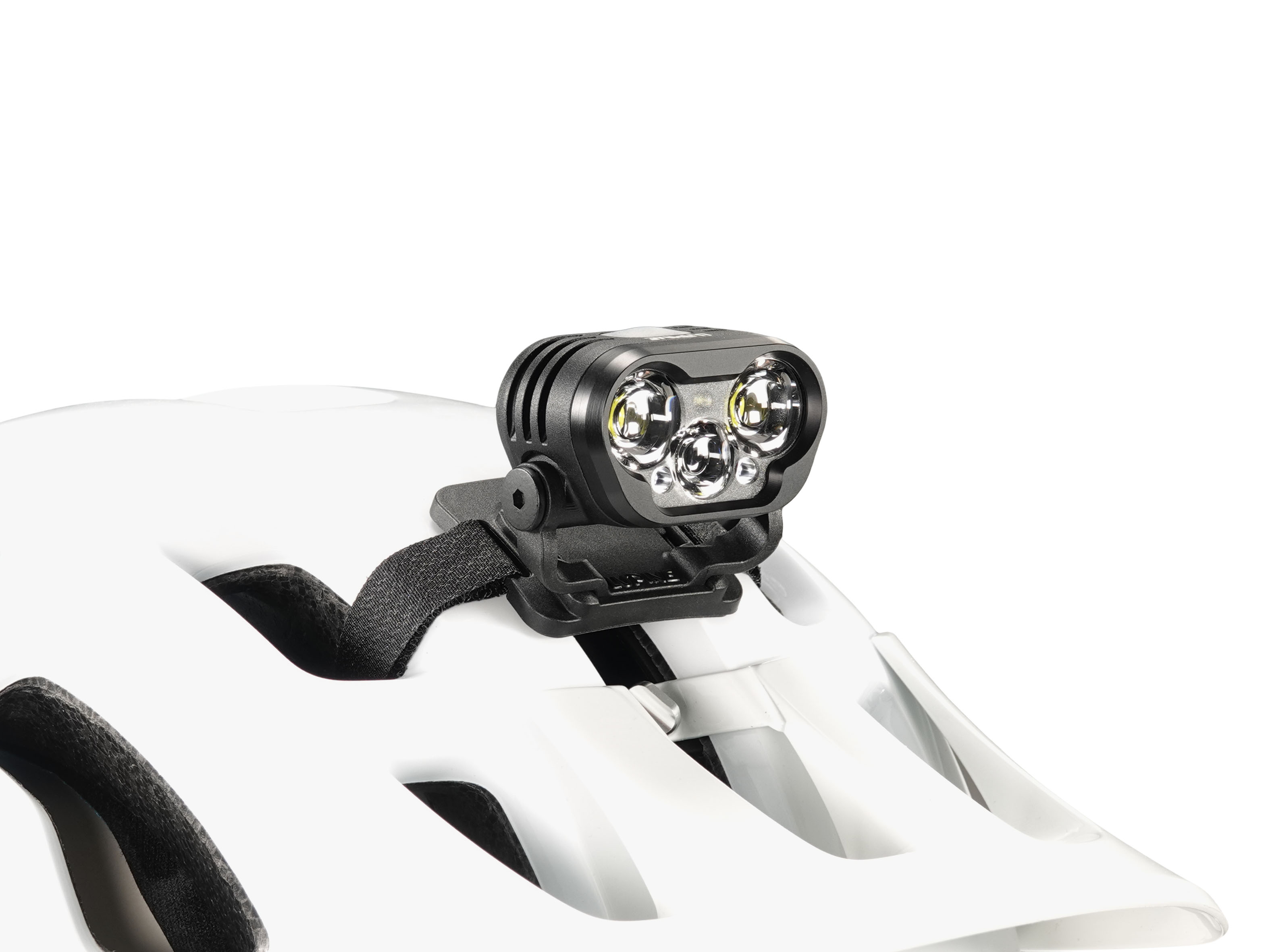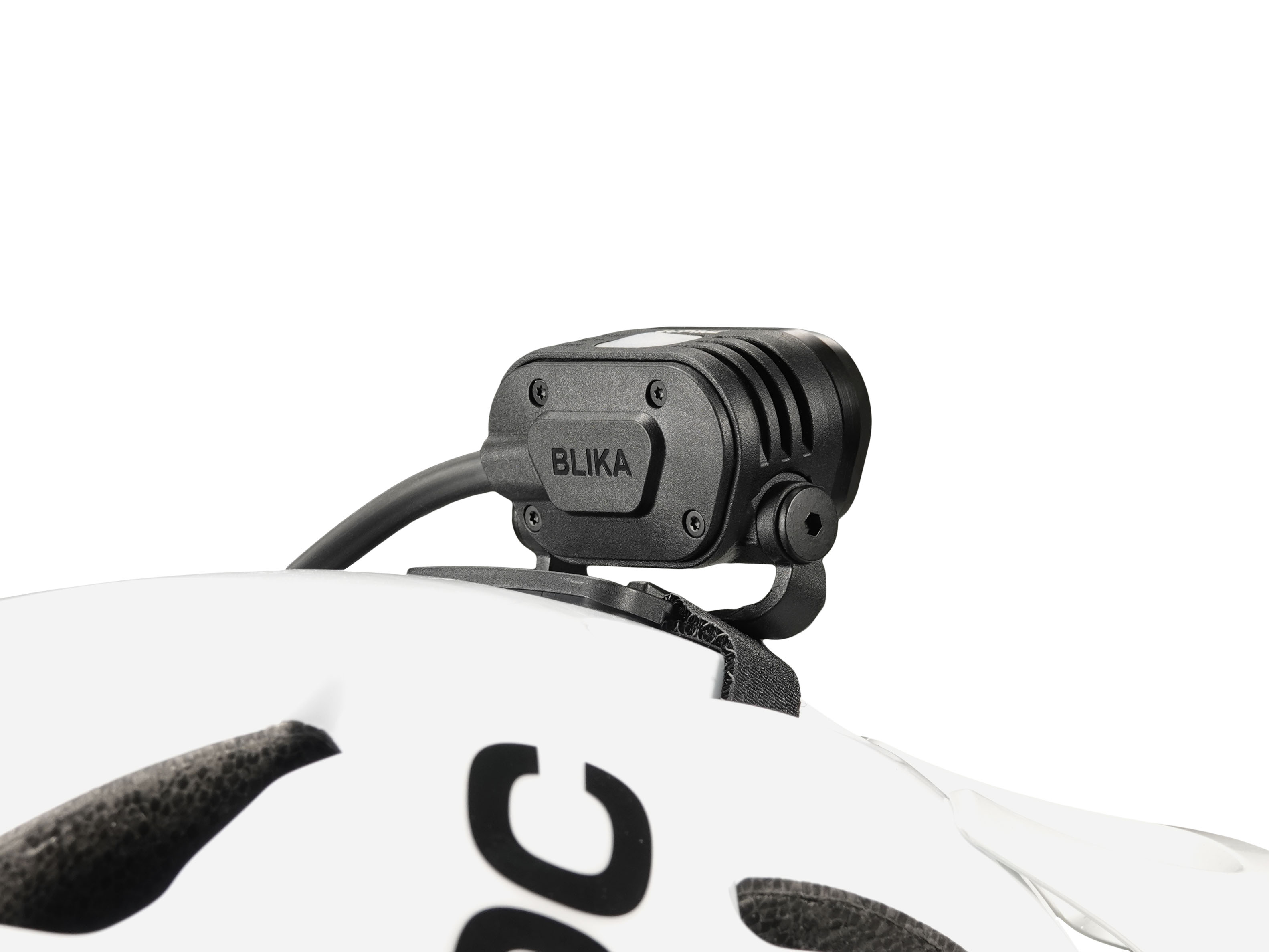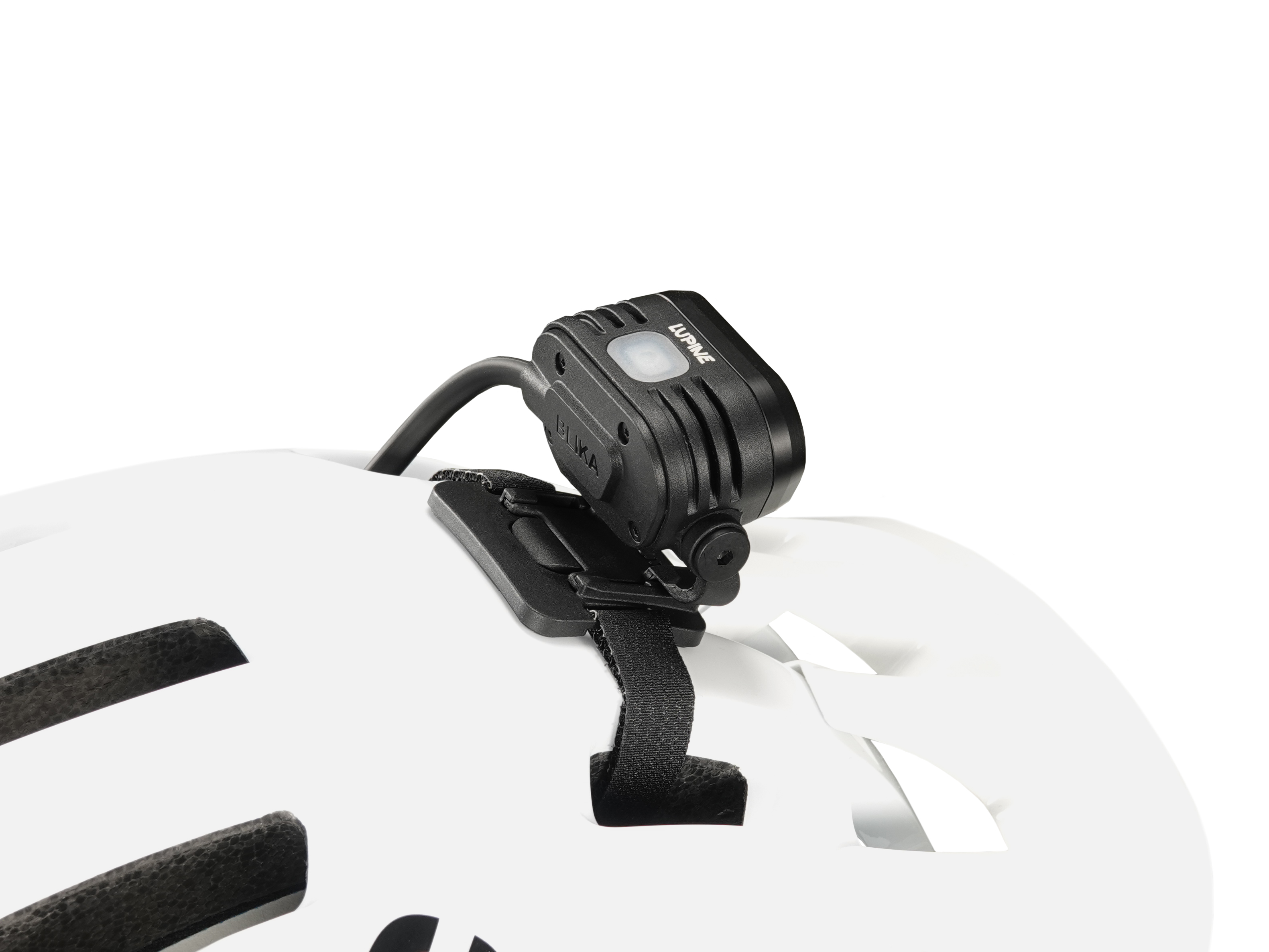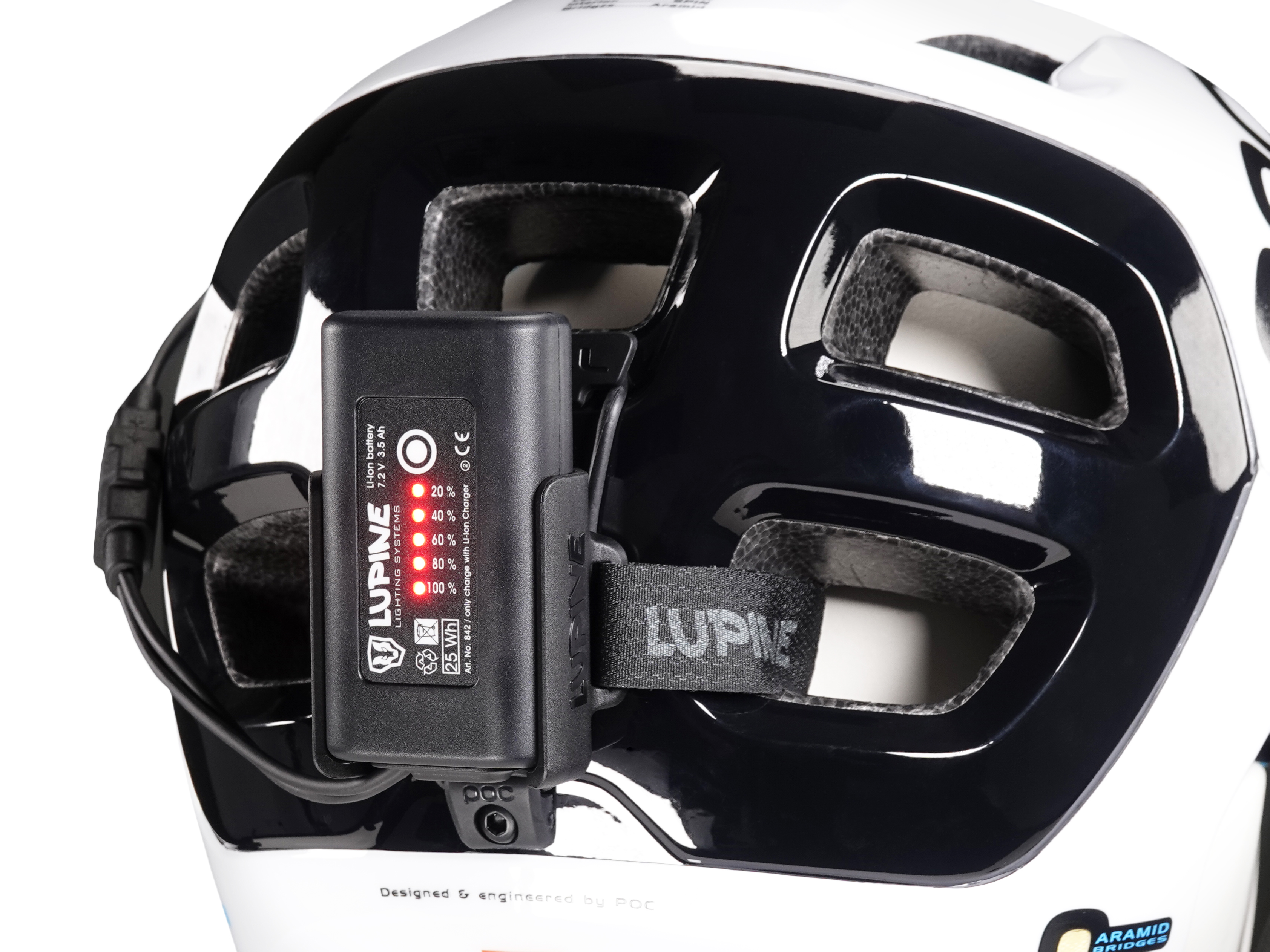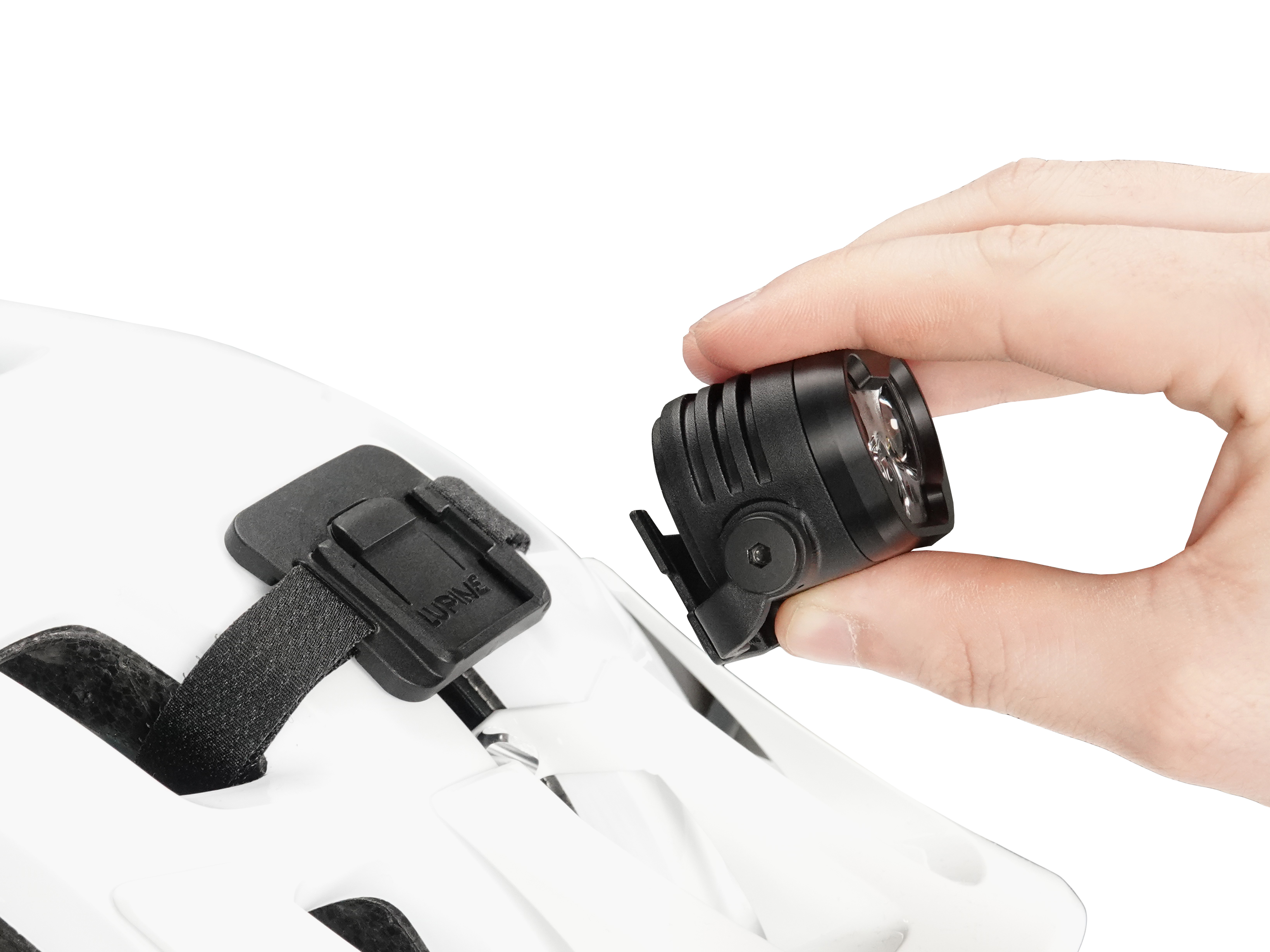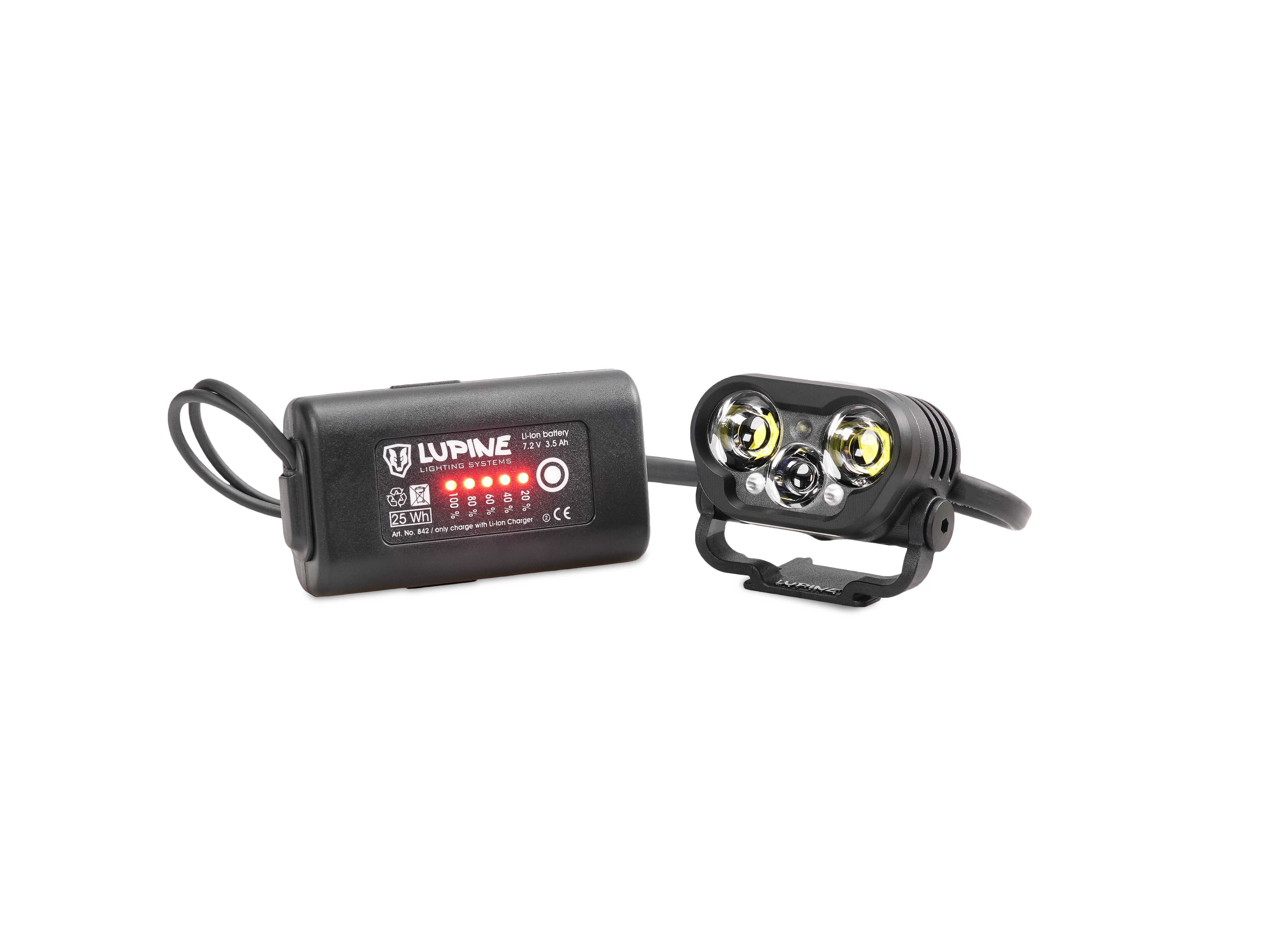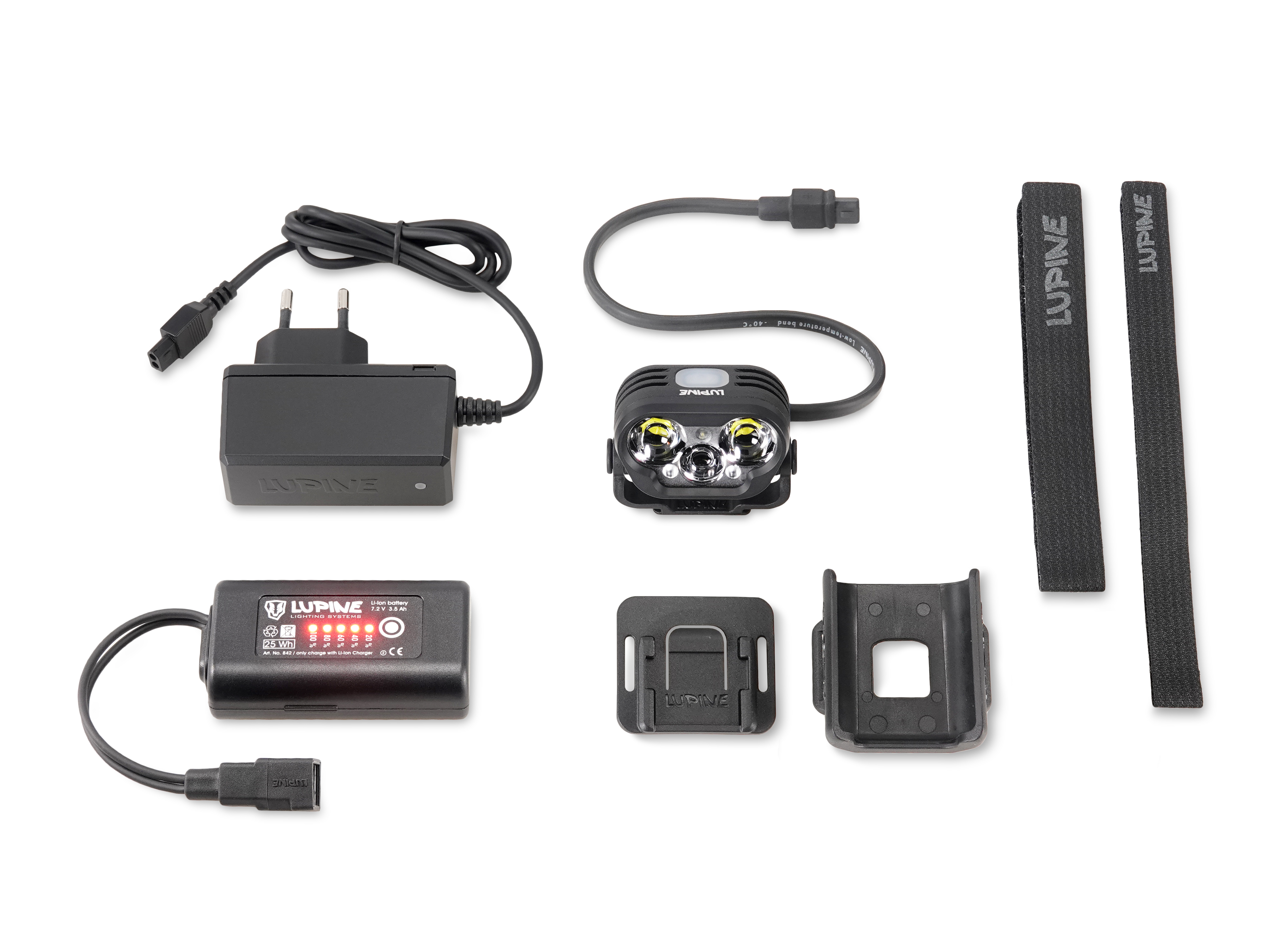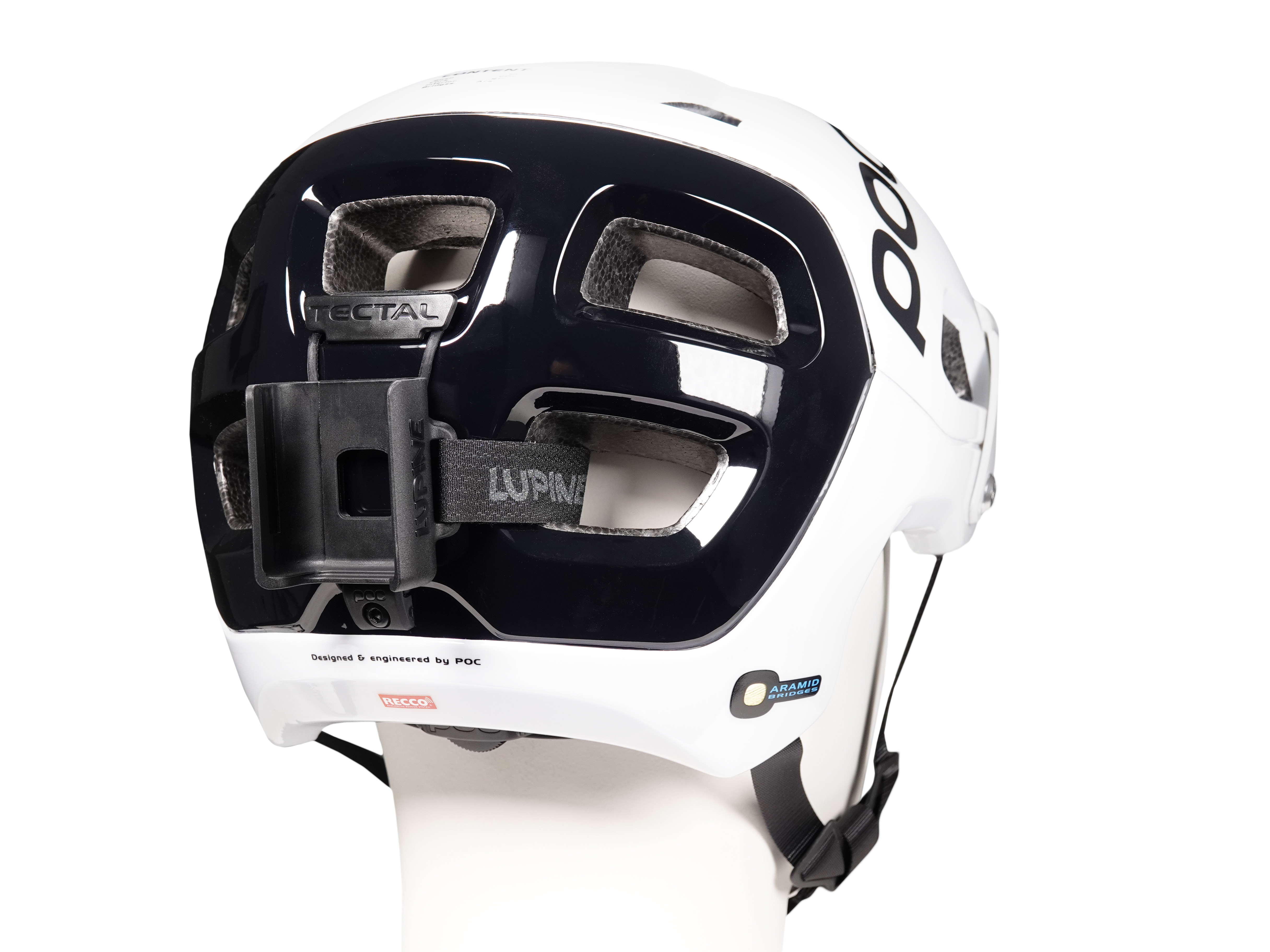 Available, delivery time 1-3 days
Product number:
i0100-202
Product information "Blika helmetlight"
The Blika as a helmet lamp with 2400 lumens. The FrontClick system allows a quick change of the lamp head to
another helmet or headband (not included).

The battery is worn by FastClick system directly on the helmet and can be changed in a few simple steps.
The 6.9Ah battery is used with extension cable and stowed in jacket pocket or backpack. With the SmartCore
function, the battery shows at the touch of a button how much capacity is still in it, but also has several signal light
functions and improved battery management. Cable length at lamphead approx. 25cm.
____________________________________________________________________________________
Note: If Bluetooth is selected, the lamp is delivered with a Bluetooth remote control and the option to use the
Lupine Light Control App. Neither Bluetooth nor app can be retrofitted.

Properties "Blika helmetlight"
Batteryholder:

with FastClick-System on helmet

Bluetooth:

without Bluetooth

, with remote control

Chargingtime:

1:50 h (3.5 Ah)

, 3:40 h (6.9 Ah)

Colour temperature:

6000 Kelvin

Lampholder:

FrontClick

, Helmetmount

Lamptype:

Helmetlight

Lumens:

2400 Lumen

Luminous duration:

1 h (3.5 Ah)

, 2 h (6.9 Ah)

Luminous duration (max):

12 h (3.5 Ah)

, 24 h (6.9 Ah)

Lux:

150 Lux

Measurements:

33x51x33 mm

Protection class:

IP 09 (impact resistance)

, IP 68 (water resistance)

Range:

255m

Weight:

85g

Weight (Battery included):

205 g (3.5 Ah)

, 325 g (6.9 Ah)
Delivery content "Blika helmetlight"
Lamphead Blika
3.5 Ah SmartCore FastClick battery
Helmetmount FrontClick with hook&loop strap

Battery helmetmount FastClick with hook&loop strap

Charger Wiesel
Manual