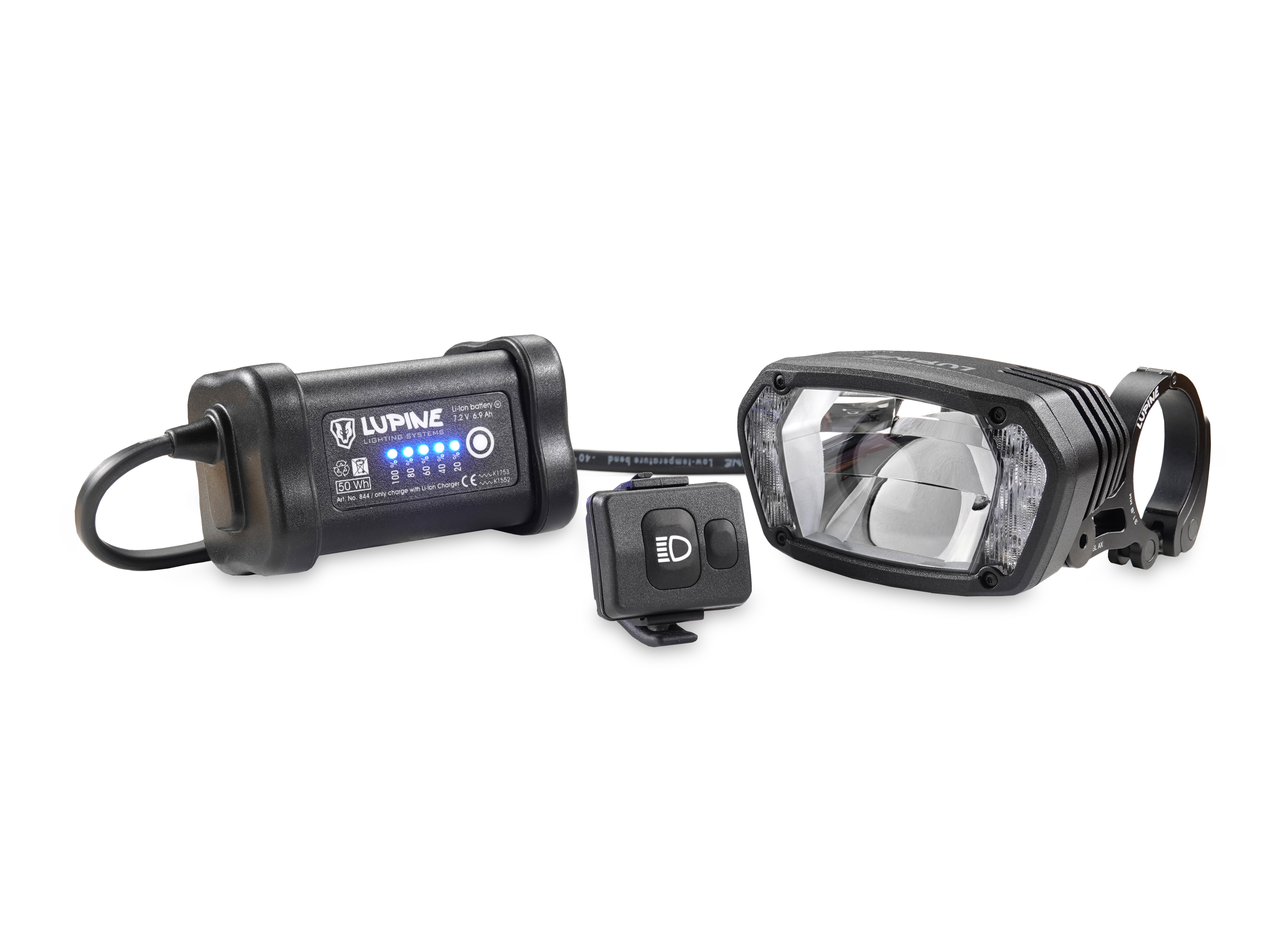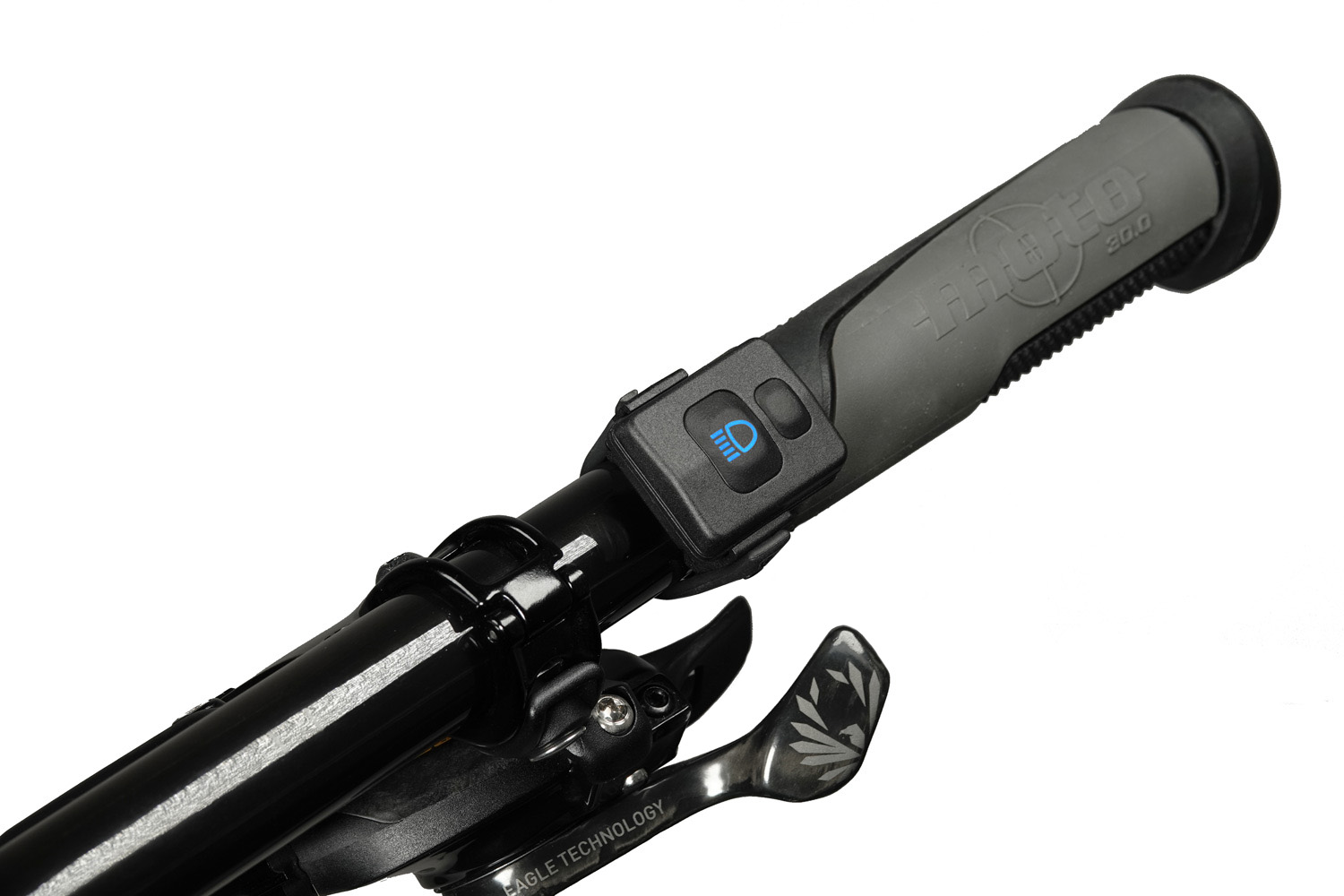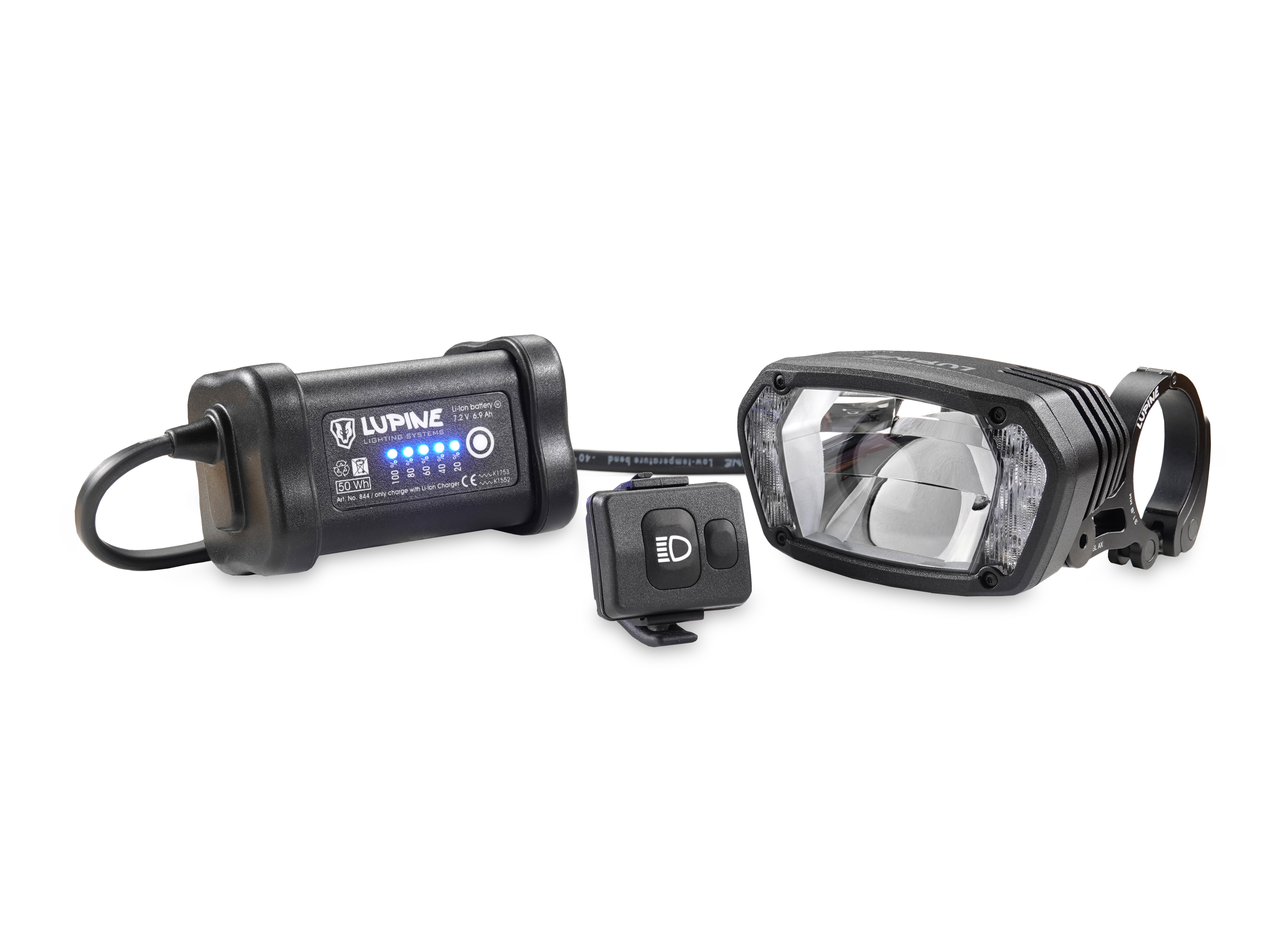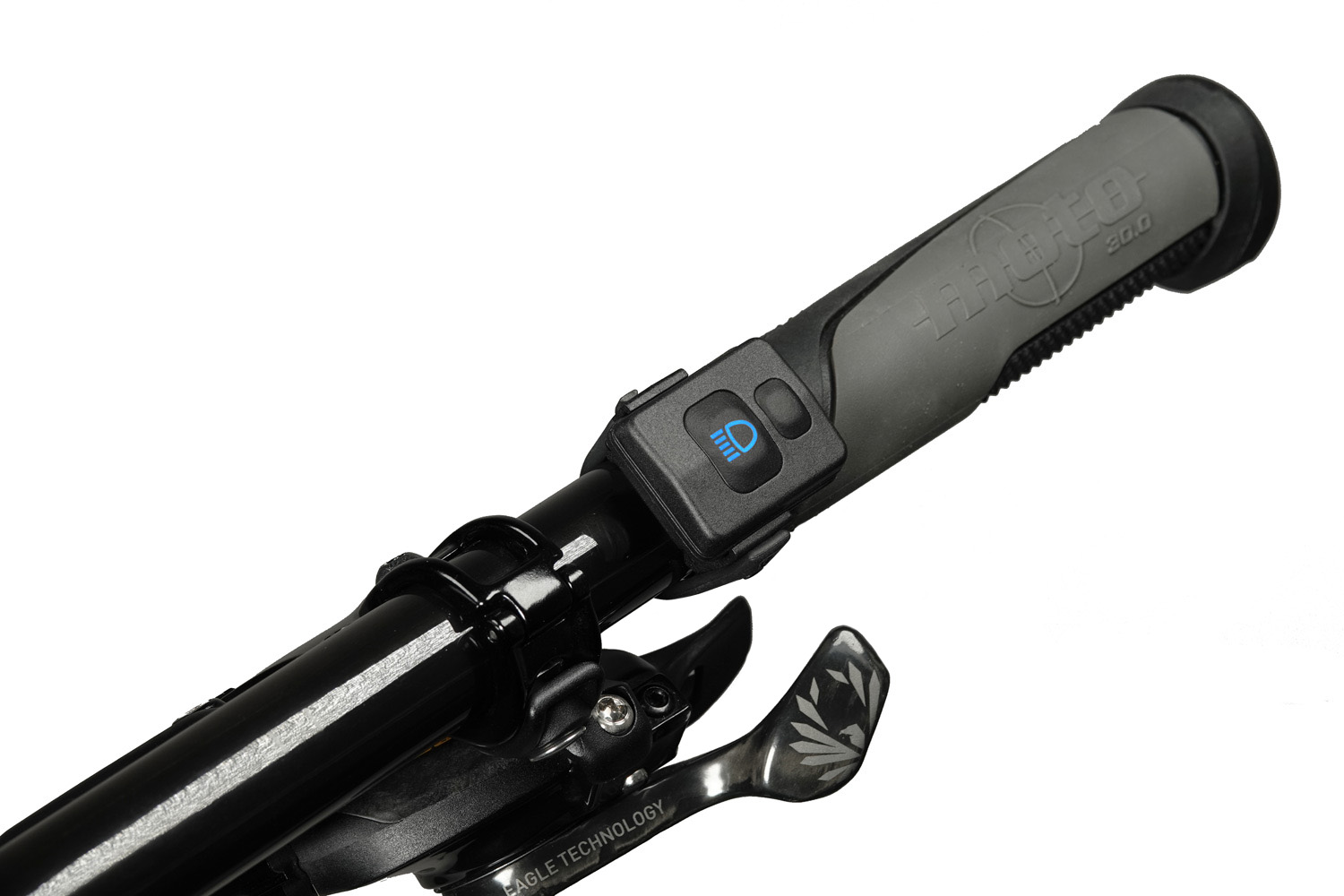 Available, delivery time 1-3 days
Product information "SL AX (App ready)"
The SL AX for bikes with StVZO approval, daytime running light, 1300 lumen low beam and up to 2200 lumen high beam,
external battery and Bluetooth remote control.


The brightness sensor of the SL AX detects darkness and automatically switches from daytime running light to low beam,
at the same time releasing the high beam. It has a range of up to 370m and ensures best vision away from the city and
on trails. If the low beam is active, the Bluetooth remote control can be used to switch to high beam and back again.
With the help of the "Peppi" holder, it is securely attached next to the handle grip. The lamp head is mounted next to
the stem with the quickrelease mount made of CNC-milled aluminum, the battery is mounted on the frame of the bike
with the help of a non-slip hook&loop strap. The batteries have a capacity indicator (SmartCore) and a maximum runtime
of up to 20h (6.9Ah) or 28h (10.0Ah), depending on the model selected.


The housing of the SL AX is also made of CNC-milled and then black anodised aluminum and is particularly
durable, sturdy and heat-resistant. The SL AX is also both waterproof and impact resistant according to IK09 and IP68.
Properties "SL AX (App ready)"
Batteryholder:

with hook&loop strap on the frame

Bluetooth:

with remote control

Chargingtime:

3:40 h (6.9 Ah)

, 5:20 h (10.0 Ah)

Colour temperature:

6000 Kelvin

Lampholder:

Quickrelease

Lamptype:

Bikelight

Lumens:

2200 lumens

Luminous duration:

2:20 h (10.0 Ah)

Luminous duration (max):

20 h (6.9 Ah)

, 28 h (10.0 Ah)

Lux:

340 Lux

Measurements:

45x85x48 mm

Protection class:

IP 09 (impact resistance)

, IP 68 (water resistance)

Range:

370m

StVZO-approved:

Yes (~K1753)

Weight:

160g lamphead
Delivery content "SL AX (App ready)"
SL AX lamphead
Quick release 31.8mm
6.9Ah SmartCore battery
quick release handlebar mount
Bluetooth remote control
"Peppi V5" barmount for remote control (up to 22mm diameter)
Charger "Wiesel"
hook&koop strap for battery long
hook&loop strap for battery short